[Black Friday 2017] – List of all VPS Hosting, Shared Hosting & Domain Coupons!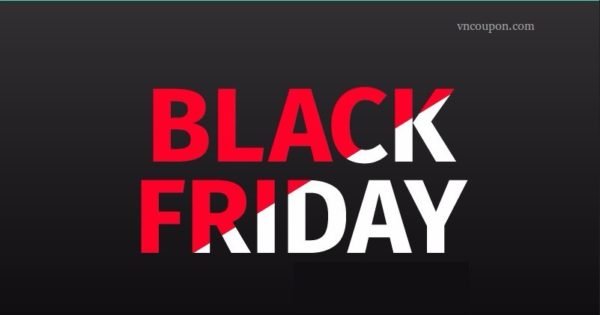 We'd like to collect every Black Friday Offer available in this post.
This is old post, we collect Black Friday 2018 here.
Black Friday 2017 – Shared Hosting Offers
☆ StableHost offer 80% off Shared Hosting on Phoenix, US
Coupon code: BF80-2018 => Order Now (Phoenix, US)
Yes, you read that correct.  We are offering 80% off for the life of your account for all shared and reseller plans! This promotion is for new and existing customers of Stable Host!
☆ Hawk Host – Sign Up and Save 70%! (
HOT

)

Hawk Host Black Friday 2017 sale is officially live! Sign up now for any new shared, reseller, semi-dedicated, or VPS hosting plan and receive up to a 70% discount.

Go to Promo Page
☆ Hostmantis – Happy Thanksgiving! Get BlackFriday deal now! (
NEW

)

Web Hosting at 80% off 4 life! Use coupon BF2017 at checkout! => Order Here
Black Friday 2017 – VPS Hosting Offers
☆ Virmach – Black Friday 2017 Flash Sale + Extra 20% Off Coupon (

Very hot

)
VirMach is bringing back our flash deals for another Black Friday weekend. From Friday until Monday (while supplies last) they will be posting several unique flash deals. Each flash deal is extremely limited in quantity, so purchase it quickly before it goes away forever
☆ Happy Black 

Friday

 to you and yours from HostUS! (
NEW

)

Today they are offering some of our best deals on VPS and hosting ranges. They are also offering two of our latest products today – SSD KVM and OpenVZ bundles. These distinct hosting packages offer something for everyone, and they do so at the super low prices HostUS is known for. Do more, pay less.

+ 6GB OpenVZ only $50/Year
+ 180GB Storage VPS only $20/Year
+ Comodo PositiveSSL Only $4.99/year!

=> Go to Promo Page
☆ Spartan Host – Black Friday offers – valid until end of Monday GMT (
HOT

)

+ 60% recurring discount on Seattle E3 SSD (512mb+), Setatle E3 HDD (512mb+) & Dallas storage VPS plans
+ 40% recurring discount on Seattle E5 NVMe SSD VPS (1gb+) and all Minecraft plans
+ 20% recurring discount on all web hosting plans

=> Go to Promo Page
☆ Prometeus – Cyber Weekend, 20% discount on any new order
– Cyber Weekend arrived! Use the coupon code CW2017 to order any service (including iwStack accounts and credits) with a 20% of discount. For VPS Hosting and Shared Hosting the discount is recurring.
Coupon is valid only until November 27th! => Get Deals
– Prometeus are pleased to announce the immediate availability of the new Professional Windows VPS. For a limited time and stock they are providing an amazing discount recurring for life:
=> Go to Promo Page
☆ Time4VPS – 50% OFF Hosting Packages (
NEW

)

IT'S BLACK FRIDAY! Use promo code FRIDAY and get 50% OFF hosting packages, including: Standard VPS, Storage VPS, KVM Linux VPS, and KVM Windows VPS.

The discount coupon is not reoccurring, can be applied on the new orders only and be used once. They have 200 coupons only, so hurry up to order VPS hosting until 25th of November!

=> SSD Cached VPS => View Plans
=> KVM VPS => View Plans
☆ Subnets Labs (Impact VPS) – 50% recurring on all new orders & double credits (
New

)

For this time of celebration we wanted to bring you a black friday offer worthy of getting out of your food coma for.

they are offering 50% recurring on all new orders of VDR, High Storage and Shared hosting (shared and reseller). Simply use promocod: blackfriday2017 at checkout.

Additionally they are bringing back for a imited time our double credits promotion. Simply deposit credits into your account via the "add funds" feature: https://subnetlabs.com/billing/clientarea.php?action=addfunds and then open a ticket to claim your double credit.
☆ Hostodo – Black Friday Here (
NEW

)

+ LAKVM-1024: 25GB Disk Space/ 1GB RAM/ 1TB Bandwidth/ 1 IPv4 Address/ 1Gbit Port/ KVM/SolusVM
Until stock runs out: $15/YEAR | LOS ANGELES: => Order Link

+ LAVZ-3072: 3072MB RAM/ 3072MB vSWAP/ 50GB HW RAID10 Protected HDD/ 3TB Bandwidth/ 1Gbit Port/ Virtualizor
$12.99/YEAR | LOS ANGELES
$12.99/YEAR | MIAMI
$12.99/YEAR | DALLAS
$14.99/YEAR | ASIA OPTIMIZED LOS ANGELES
☆ SSD Nodes – Up to 75% Off Docker Ready, Super Flexible KVM Servers (
HOT

)

=> Click Promo Page to view the deal.
☆ Ramnode – Check out these Black Friday deals going on now through Monday! (
NEW

)
☆ Aruba.it – Extra 60% Discount:  Celebrate 30 years of .IT
Coupon code: IT30ANNI => Go to Promo Page
Thirty years ago was born the .IT domain that still today unmistakably represents Made in Italy on the web. Celebrate with us by taking advantage of the special offer we have reserved for you only for a few days using the code IT30ANNI will have a 60% Extra Discount on all services associated with a .IT * domain . Hurry up, the offer expires on November 24th !
☆ Aruba Cloud – Repricing for Cloud VPS S
From today, the monthly cost for the Small Cloud VPS (Smart Cloud Server)has been cut from €4.99 to €2.79 a month when activated at the Arezzo (DC2/IT2), Paris (DC4/FR1), Frankfurt (DC5/DE1), London (DC6/UK1) and Warsaw (DC8/PL1) data centers. The new price for this product applies to both new purchases and renewals. => Active Your Cloud VPS
They will unlock 3 offers prior to Black Friday, and their fourth, "door buster" deal will go live on the 24th! Black Friday deals will be DECLASSIFIED prior to 11/24.
=> Go to Promo Page
☆ YourLastHost – 50% Off + Free Upgrades
Great deals, and even better hosting:
+ Shared Hosting from $8/year,
+ DOUBLE RAM, DOUBLE BANDWIDTH on KVM VPS
+ Double the resources on OpenVZ VPS
=> See the deals
☆ OnACloud.com.au – 60% Off VPS Servers- Melbourne, Australia (
NEW

)

Get 60% Off All VPS Servers with a Lifetime Discount when using Annual, Biannual or Triennial Payment Terms

=> Go to Promo Page
| | |
| --- | --- |
| BFCM17S | 25% Off SSL Certificates |
| BFCM17H | 50% Off Hosting – Lifetime Discount including Upgrades |
| BFCM17V |  60% Off VPS – Lifetime Discount including Upgrades |
Offers Valid Until 11.59pm, 30th November 2017 AEDT
Coupons Cannot be used in conjunction with any other offer
☆ VPS6.net – 40% Off Everything (
NEW

)

Black Friday Shared VPS Hosting offer with 40% OFF, save your money, grab your coupon and place an ORDER NOW!!

Use Promo Code " BLACKFRIDAY " – and take an extra 40% OFF your purchase!
☆ UltraVPS.eu
Datacenter: Düsseldorf(Germany), Amsterdam(Netherlands), Dallas(TX), Los Angeles(CA)
1 CPU Core, 1G RAM, 30G SSD, 1TB bandwidth, 1IP, €20/year, Order Link
2 CPU Core, 2G RAM, 50G SSD, 1TB bandwidth, 1IP, €40/year, Order Link
1 CPU Core, 1G RAM, 750G data storage, 5TB bandwidth, 1IP, €48/year, Order Link
1 CPU Core, 2G RAM, 2T data storage, 5TB bandwidth, 1IP, €10/month, Order Link
☆ Hostens.com
Up to a 50% discount. Coupon Code (Limit use 200 times): FRIDAY
=> View packages: Click Here (from €11.88/Year in Europe)
Black Friday 2017 – Dedicated Server Offers
☆ Incero – Up to 75% first mont discount on Dedicated Servers
You may purchase X3440 'BLACK FRIDAY DEALS' directly from Incero, for just $10.75 first month and $43 recurring.
=> https://incero.com/autoservers
*All customers receive a 75% first month discount, VIPs (spending $1,000+/mo) also receive a 30% recurring discount on most 1gig servers. All advertised prices also include a 3.5% discount for paying with a card on file, this 3.5% discount will be removed if paying by a different method. The checkout page will list the first month and recurring prices.
☆ ServerStadium – 50% OFF Dedicated Server
Dual L5520 – 48GB DDR3 – 1x1TB SATA 4 usable IPs 10 TB – 1 Gbps port, first month 24.5$ with Coupon: FARSNETWORK
=> Order Link
☆ Kimsufi OVH – 30% OFF Dedicated Servers
=> Order Here
Black Friday 2017 – Domain Offers
☆ Namesilo – Black Friday deals available now! (
HOT

)

$4.99 .com registrations, $7.99 .net registrations, 5% off all transfers. => View deals here
☆ Exabytes – Amazing Domain offers
– Free .blog domain for one year! Only $15.90 to renew => Order Link! 
– Get a .asia domain. Buy 1 year free 1 year @USD19 only! => Register Now! 
☆ Namecheap – Deals Box Office
.com, .net or .org domain registration & WhoisGuard only $0.88/year
.com, .net, or .org domain transfer & WhoisGuard only $3.88/year
=> Go to Promo Page
Cloud VPS Promotions
Top VPS Packages Deals
Done!