Namecheap Coupons & Promo Codes for November 2017 – KingCom is back! Get .сom for $8.88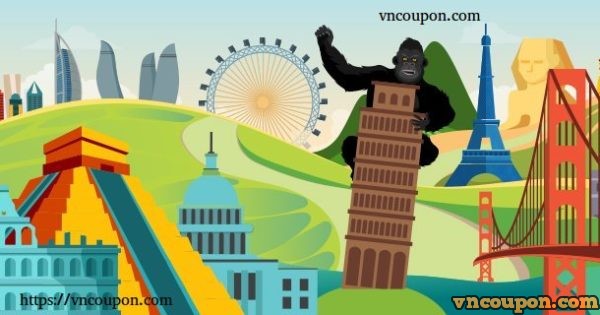 Namecheap, Inc. is an ICANN accredited registrar, which provide services on domain name registration, and offer for sale domain names that are registered to third parties (also known as aftermarket domain names). It is also a web hosting company, based in Phoenix, Arizona. The company claims to manage more than seven million domain names for its approximately three million customers.
Namecheap Coupons & Promo Codes November 2017
0 – Register a .Asia domain regardless of location. 
Only $3.88 1st year.  Huge savings from $12.88 original price: Order Here
1 – KingCom is back! Get .сom for $8.88
KingCOM is back

and unleashing monster savings on the most colossal TLD! Get yours for just $8.88. Click Here 
2 – Get .ORG Registration for just $6.88 first year
Promote your cause & inspire support. Register a .org domain for just $6.88 1st year (reg price $12.48 – 50%off!) Click Here
3 – Discounted COM, NET, ORG, BIZ, INFO Registrations and Transfers
The coupon code entitles you to register or transfer your .com, .net, .org, .biz, .info at the following discounted rates:
COM Registration $9.66 + $0.18 ICANN Fee
COM Transfer $8.84 + $0.18 ICANN Fee
NET Registration $11.99 + $0.18 ICANN Fee
NET Transfer $11.19 + $0.18 ICANN Fee
ORG Registration $11.01
ORG Transfer $10.21
INFO Registration and (or) Transfer $11.23
BIZ Registration $12.08
BIZ Transfer $12.08
Hurry, though – this is a limited time offer and is also restricted to 30 uses per account! Monthly coupons can be applied only to 1-year domain registrations
.COM Domain Transfer Out (Godaddy) only $7.99 for first year
.COM, .NET, .ORG, .BIZ and .INFO Domain Transfer only $8.49 for first year
20% OFF Renew or Transfer for domains, hosting, ssl, email
4 – Get 25% OFF Dedicated Hosting
This coupon code entitles you to a 25% discount for one (1) month in the regular billing cycle on any Dedicated Hosting package.
5 – Get $3.88/Year PositiveSSL Offers => Read more
6 – Web Hosting from $9.88 for First Year => Read more
7 – WhoisGuard only $0.99 for First Year => Read more
8 – 15% Discount Extra for Professional Shared Hosting
9 – $5 Discount Extra for Ultimate Shared Hosting
10 – 40% OFF Reseller Hosting & VPS Hosting