OVH Dedicated Servers September 2019 Coupon & Promo Code – $35 of free credit – Asia September Deals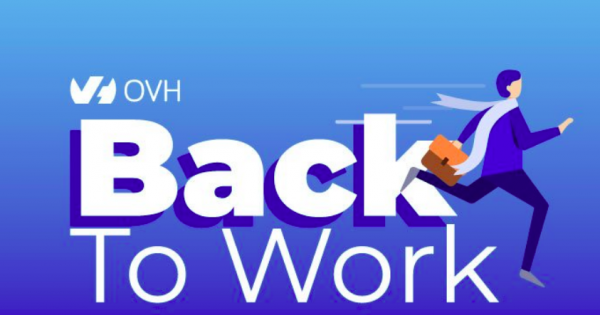 OVH Coupon & Promo Codes on September 2019
☆ OVH September Deals – OVH Asia Deals
Enjoy the best possible value on the selected range of servers and cloud solutions, for a limited time only!
SSD VPS: This special offer gives you a discount of US$ 1.12/month off the price (excluding GST) of VPS SSD 2 and SSD 3 (excluding the Discover VPS SSD solutions)
Asia Pacific SP-32-S Dedicated Server: This special offer provides a preferential rate for one month, equivalent to 50% off the rental price of an SP-32-S, FS-48T or FS-72T Dedicated Server. Offer valid for all new orders (excluding renewals) for Dedicated Servers hosted in our Australia (Sydney) and Southeast Asia (Singapore) datacentres placed between August 28th 2019 at 3pm (GMT+1) and September 19th 2019 at 3pm (GMT+1)
☆ 50% discount on dedicated servers
For a limited time, they are offering a 50% discount on Infrastructure servers (INF3, INF4, & INF5) at our US data centers. This offer requires a US customer account.
Enter promo code OVH50
☆ Start your project with $35 free credit
Using this code: CLOUD-WE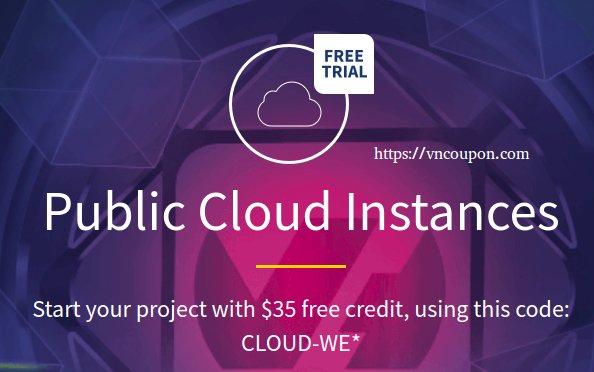 ☆ Winter Sale – 30% off SP-128 and EG-128 servers*
The 2019 OVH Winter Sale continues! Starting today, get 30% off SP-128 and EG-128 Dedicated Servers
=> Order Link
☆ 50% off Game Servers for 3 months
Use promo code: GAME50
=> Promo Link
☆ OVH Storage Dedicated Server(in France) first month free
Use promo code: STOR-TRIAL-WW
This is available for FR accounts.
=> Promo Link
OVH Special Offers
☆ OVH Public Cloud, Now also in Singapore 🇸🇬 and Australia 🇦🇺! Save 50% on monthly usage (
NEW

)

Want to save on your infrastructure costs? Discover a Cloud alternative powered by OpenStack and available worldwide:
Affordable Sandboxes from US$ 3.50
Powerful Instances with guaranteed resources (RAM, CPU, Bandwidth..) Linux & Windows available.
Cloud storage (object storage, cloud archive..)
8 Cloud regions – including Australia and Singapore – spanning 4 continents.
Highly scalable and flexible virtual servers to fit all sort of projects and any budget.
Simple and predictable billing
=> Promo Link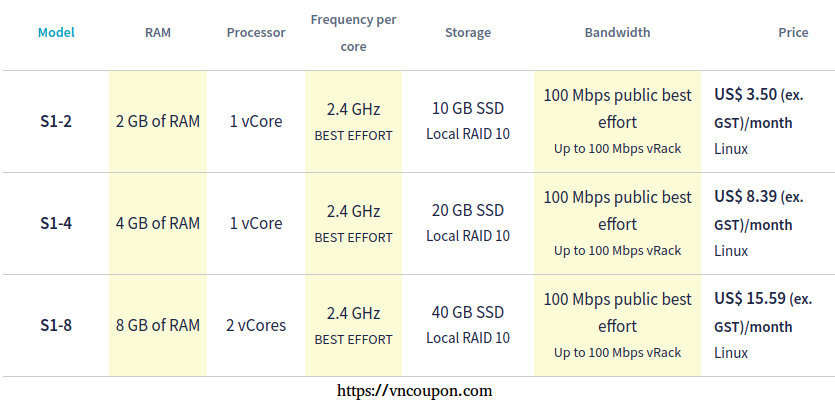 ☆ Australian Dedicated Server A$73/m RECURRING (~60 USD): Xeon E3-1245v5, 32GB RAM
Most popular Dedicated Server DEAL is back… but for a short time!
You can managed your own dedicated server? then look no further! DO-32-APAC Dedicated server:
Limited to 50 servers
Lifetime offer (Advertised price is recurring monthly)
Hosted in Australia (Sydney Datacenter)
All inclusive pricing (for AU residents: ~80 AUD once GST is included)
No lock-in contracts
No setup fees
For Australia & New-Zealand (pricing in AUD): https://www.ovh.com.au/dedicated-servers/enterprise/1806do01.xml
For USD: https://www.ovh.com/asia/dedicated-servers/enterprise/1806do01.xml
DO-32-APAC Dedicated Server specifications:
CPU: Intel Xeon E3-1245 v5 – 4c/8t – 3.5GHz /3.9GHz
RAM: 32GB DDR4 2133MHz
Disks: SoftRAID 2x2TB (SATA disks only)
Uplink: 5000 GB traffic/month at 250Mbps guaranteed bandwidth (1Gbps port) or upgrade to unlimited traffic
Downlink: 1Gbps port – Unmetered
☆ Starting now, you can enjoy a  $18 annual rebate for a 12-month commitment on VPS offers!
Enjoy 2x more storage on the #VPS SSD series …for the same price!
VPS SSD1 : 10 Go SSD 20 Go SSD
VPS SSD2 : 20 Go SSD 40 Go SSD
VPS SSD3 : 40 Go SSD 80 Go SSD
=> Promo Link
Datacenter Sydney – Australia, NSW (Equinix SY2 (multiple room))
Test IPv4 : 139.99.130.17
Test IPv6 : 2402:1f00:8100:211::1
No LG for now in SYD.
Datacenter Singapore – Singapore (Telstra (PacNet))
Test IPv4 : 139.99.8.97
Test IPv6 : 2402:1f00:8000:261::1
No LG for now in SGP.
About OVH
OVH is a global Cloud provider, offering innovative products and services with a focus on private, public and hybrid cloud, and bare metal (dedicated servers).
Founded in 1999, the OVH group manages and maintains 27 datacentres across 4 continents, deploys its own global fibre optic network, and has a full control over the supply chain (from server manufacturing and in-house maintenance of its infrastructure, right down to customer support). OVH offers businesses a benchmark for value and performance in the sector.