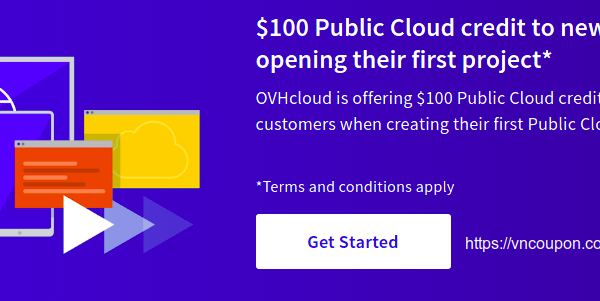 OVH Coupon & Promo Codes on September 2022
=> [ Promo Link ]
☆ Get €70 free credit* to start your Jupyter or VS Code notebook in a few minutes.
Accelerate your #data science journey with OVHcloud! Our #AI Notebooks solution enables you to:
Edit in real-time
Launch in seconds
Control costs
Compatible with your existing notebooks & built on leading AI frameworks. Learn more & start a free trial.
Please use code: AI-NTBK21
=> [ Promo Link ]

☆ $100 Free Cloud Credit
OVHcloud is offering $100 Public Cloud credits to new customers when creating their first Public Cloud Project.
=> [ Promo Link ]
Discover your alternative public cloud solution, billed in USD to control your cost.
Up to 80% more cost-effective when compared to other leading cloud providers
Best price-performance ratio and price-storage ratio
Flexible and scalable on-demand resources: compute and storage.
Pay-as-you-Go: Hourly billing or monthly (50% cheaper than hourly)
Guaranteed resources servers (RAM, CPU), 100% of the time. (harness the full power of your server at any time)
Triple replication storage
Available worldwide in 8 cloud regions – including Singapore & Sydney.

☆ Dedicated Servers Deals
Save BIG on our RISE servers, including some special edition servers available for a limited time.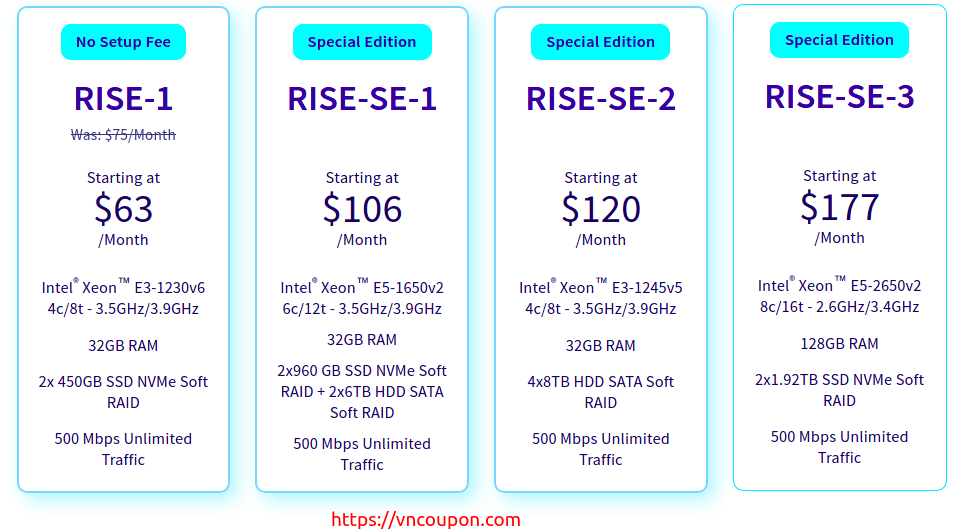 ☆ Managed Bare Metal Deals
Your scalable dedicated cloud, hosted and monitored by OVHcloud, available in minutes.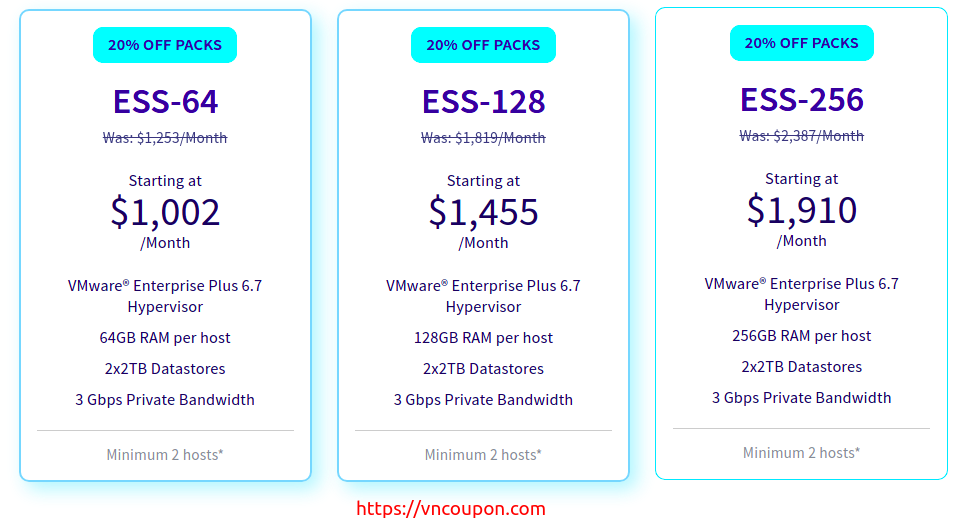 We recommend Vultr Cloud Service with $103 USD Free Credit.
OVH.ie Special Offers
=> [ Get Deal Here ]
☆ OVH Public Cloud, Now also in Singapore ?? and Australia ??!
Want to save on your infrastructure costs? Discover a Cloud alternative powered by OpenStack and available worldwide:
Powerful Instances with guaranteed resources (RAM, CPU, Bandwidth..) Linux & Windows available.
Cloud storage (object storage, cloud archive..)
8 Cloud regions – including Australia and Singapore – spanning 4 continents.
Highly scalable and flexible virtual servers to fit all sort of projects and any budget.
Simple and predictable billing
Datacenter Sydney – Australia, NSW (Equinix SY2 (multiple room))
Test IPv4 : 139.99.130.17
Test IPv6 : 2402:1f00:8100:211::1
No LG for now in SYD.
Datacenter Singapore – Singapore (Telstra (PacNet))
Test IPv4 : 139.99.8.97
Test IPv6 : 2402:1f00:8000:261::1
No LG for now in SGP.
About OVH
OVH is a global Cloud provider, offering innovative products and services with a focus on private, public and hybrid cloud, and bare metal (dedicated servers).
Founded in 1999, the OVH group manages and maintains 27 datacentres across 4 continents, deploys its own global fibre optic network, and has a full control over the supply chain (from server manufacturing and in-house maintenance of its infrastructure, right down to customer support). OVH offers businesses a benchmark for value and performance in the sector.