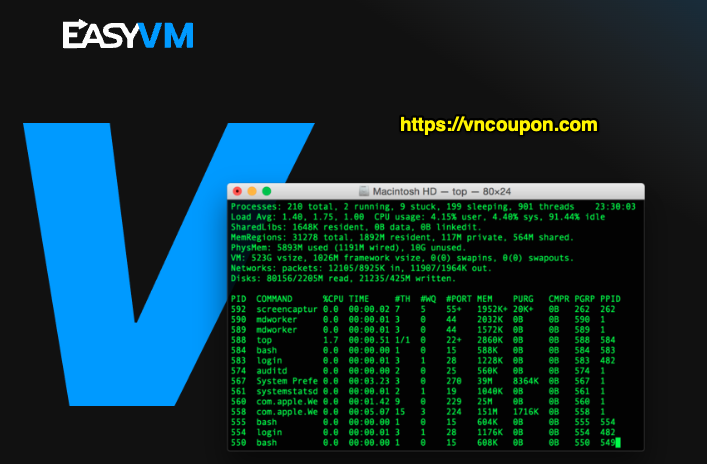 EasyVM arrives in Singapore
We are excited to announce that their company is expanding to Asia by opening a new location, Singapore. new location is situated in the heart of Singapore and will offer our new Ryzen VPS Plans.
EasyVM Coupon Codes
=> [ Promo Link ]
KVM VPS Plans
Virtualized machine based on KVM (Kernel-based Virtual Machine) with shared resources and SSD Storage. Readily available in 4 datacenters. Starting at $4.99/mo.
=> [ Order Link ]