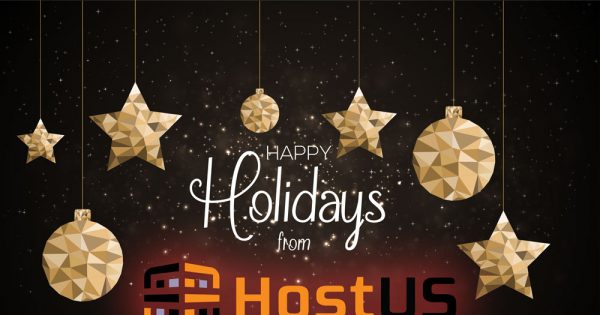 HostUS is owned and operated by HostUS Solutions LTD, registered in Scotland, United Kingdom. All plans are now semi-managed, this means they can troubleshoot issues for you such as but not limited to "Network Issues, Load issues and I/O Issues" Tasks excluded from our semi-management is task such as setting up your applications, installing and configuring PHP etc.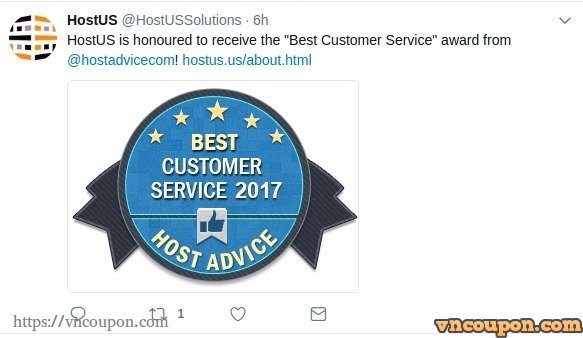 Special US & VPS Plans
The hostnodes feature Intel Xeon CPUs, with 64GB of DDR3/4 RAM, along with RAID10 SSD, SSD Cached or HDD dependant on location. They are connected to a 1Gbps port.
+ Special Locations: Atlanta, Dallas, Los Angeles, Washington DC & London & Amsterdam (NEW Location in Netherlands)
VPS Special 1 (6GB)
6GB RAM
6GB vSwap
4 vCPU Cores (Fair Share)
150GB Disk space
5TB Bandwidth
1Gbit/s port
1 IPv4 Addresses
Free IPv6 Addresses
$18/Quarter
VPS Special 2 (768MB)
768MB RAM
768MB vSwap
1 vCPU Core (Fair Share)
20GB Disk space
2TB Bandwidth
1Gbit/s port
1 x IPv4 Address
Free IPv6 Addresses
$16/Year
VPS Special 3 (2GB)
2GB RAM
2GB vSwap
4 vCPU Cores (Fair Share)
75GB Disk space
2TB Bandwidth
1Gbit/s port
1 IPv4 address
Free IPv6 Addresses
$35/Year or $10/Quarter
Special HK, Singapore & Sydney VPS: https://vncoupon.com/hostus-expand-to-hong-kong-cheap-hk-vps-from-25year/
You can also use coupon code TOPPROVIDER for 20% off any unmanaged plans on their site, exclude special offer plans.
They accept PayPal, Skrill, and Bitcoin as payment methods,  3 day money back guarantee.
FREE DirectAdmin Licensing
Customers with an active VPS package hosted in London, UK location qualify for FREE internal DirectAdmin licenses with unlimited accounts (up to $29/month value!).
In other datacenter locations, the license is available at a discounted $7/month rate, representing a massive $22 saving.
DirectAdmin offers a wide array of features to each user and their websites:
Database Server Management (MySQL/MariaDB),
Web Server Management (Apache 2.4, Nginx 1.15, LiteSpeed Enterprise 5, OpenLiteSpeed),
PHP Management (5.x/7.x – mod_php, php-fpm, FastCGI, LSPHP),
Pre-bundled Web Applications (phpMyAdmin, Roundcube, SquirrelMail),
Mail Server Management (Dovecot & Exim),
Anti-Spam Software (SpamAssassin, PigeonHole, Easy Spam Fighter, BlockCracking & rspamd),
Anti-Virus (ClamAV),
FTP Server Management (ProFTPd & Pure-FTPd),
WAF Firewall (ModSecurity),
Usage Stats (AWstats & Webalizer)
DirectAdmin also supports your favourite plugins and integrations, including Softaculous, CloudLinux, Imunify360 and KernelCare (3rd party products) to offer additional security and end-user features. Furthermore, accounts can easily be migrated from other control panels such as cPanel and Plesk.
Network Information
+ Atlanta, Georgia, USA | Looking Glass
+ Los Angeles, California, USA | Looking Glass
+ Dallas, Texas, USA | Looking Glass