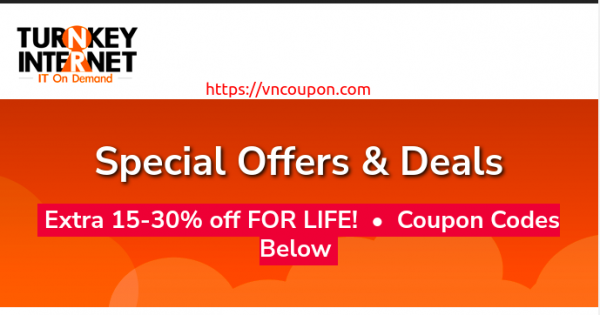 TurnKey Internet offer up to 30% Off Dedicated Servers!  Turnkey offers a 30-day money-back guarantee.
About TurnKey Internet
Established in 1999 to provide advanced consulting services to Internet Service Providers and Enhanced Telecommunications Providers, TurnKey Internet was founded on a simple principle to focus on the customer. In 2001, many of the services TurnKey Internet provided to the large Internet Service Providers became practical solutions for many emerging Internet businesses. TurnKey Internet has since focused heavily on the small and medium-sized business client that needs reliability, speed, and cost-effective web hosting solutions for their online business.
TurnKey Internet Coupon Codes
15% OFF Pro Series Servers
30% OFF Best cPanel Servers
30% OFF E3 Dedicated Server
30% additional discount for Life
=> [ Promo Link ]
10G PRO SERIES VPS Cloud Server Special
6 CPUs
8GB RAM Guaranteed
100GB SSD RAID-10 Storage Space
10Gbps Network Uplink
UnMetered Bandwidth
IPv4: 1 Usable IP
IPv6: /64 Subnet included
Choice of Linux or Windows (60+ Templates and ISO's)
30-Day Money Back Guarantee
NO SETUP FEES

$49/month*

 | ORDER NOW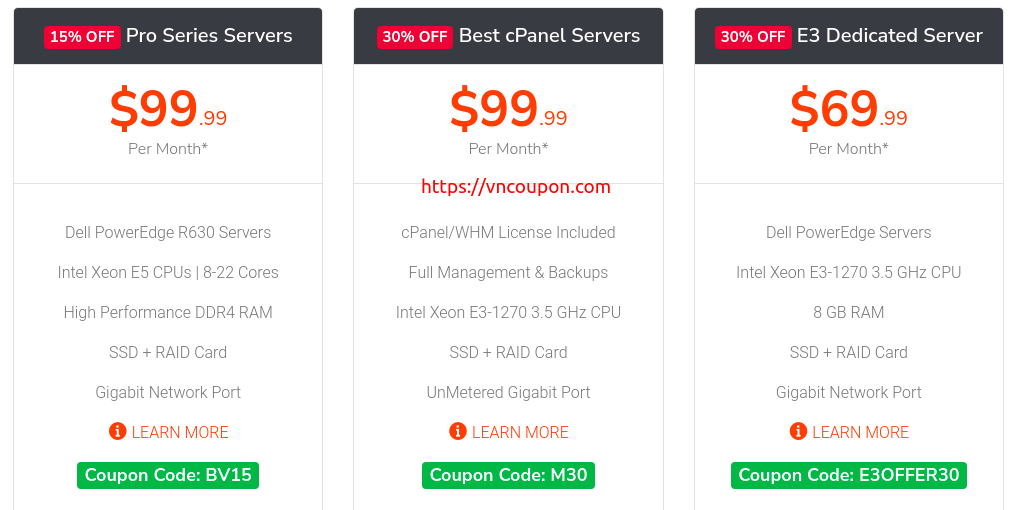 Payment method
PayPal
Credit card: Mastercard, Visa, American Express
Money Bookers
Network Information
Turnkey Internet other coupons: Click here