Free SSL Certificate Provider
1. Free SSL from StartSSL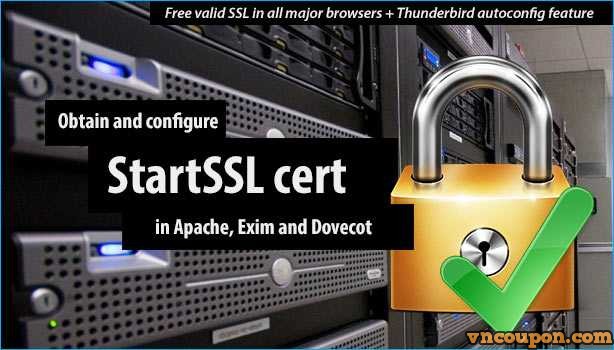 The StartSSL™ Free (Class 1) digital certificates are provided by StartCom without charge. They provide modest assurances and are meant to secure personal web sites, public forums or web mail. Verification is done automatic and instantly by electronic means and mostly without the interference and involvement of our personnel. StartSSL™ Free supports:
Web server certificates (SSL/TLS)
Client and mail certificates (S/MIME)
128/256-bit encryption
US $ 10,000 insurance guaranteed
Valid 1 year (365 days)
2. Free Chinese 3 year SSL certificate from WoSign.com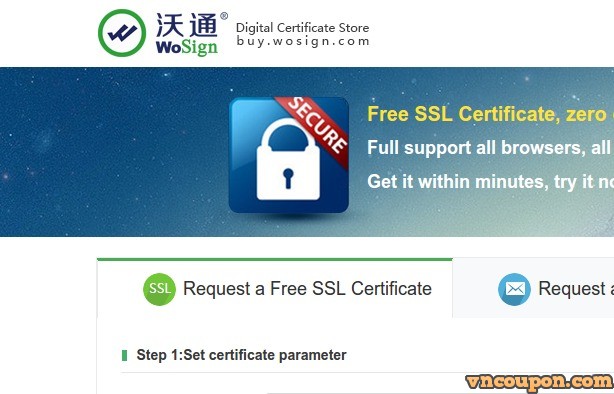 The Chinese CA WoSign provides free domain validated SSL certificates. Unlike StartSSL these are valid for 3 years and it is possible to include up to 100 domains in one certificate (SAN)
======================================
Cheap SSL Cetificate Providers
1. Get a Cheap SSL Certificate only $3.65/year with GoGetSSL
GoGetSSL.com is part of the EnVers Group and provides many SSL certificate types, Domain validation, extended validation, business validation, wildcard, SAN'UCC certificates, cide signing, SGC certificates, free certificates and PCI compliance tools are sold.
They offer 3 years Comodo Positive SSL only $10.95 ($3.65/year) – Order Here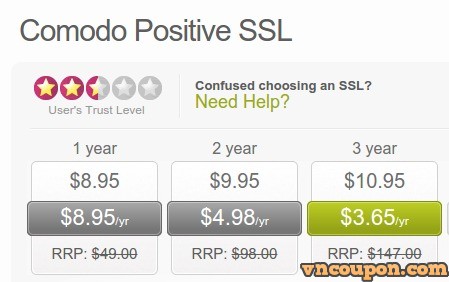 2. SSL Cetificate only $1.99/year Comodo Positive SSL from Namecheap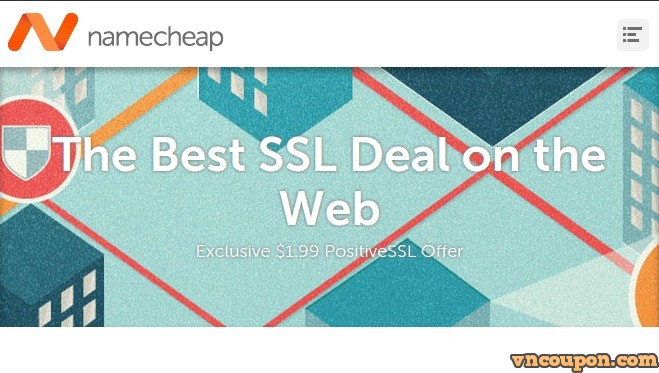 You receive a special $1.99 Comodo PositiveSSL Certificate with every new product purchase except domain renewals, WhoisGuard renewals, purchase of another SSL product or any SSL renewal. You cannot use this $1.99 PositiveSSL to renew another SSL certificate. You cannot activate this special $1.99 SSL for any domain name that has already been used for an SSL activation at Namecheap. Next year renewal is only $9/year.
3. SSL Certificate only 4$/year from CheapSSLShop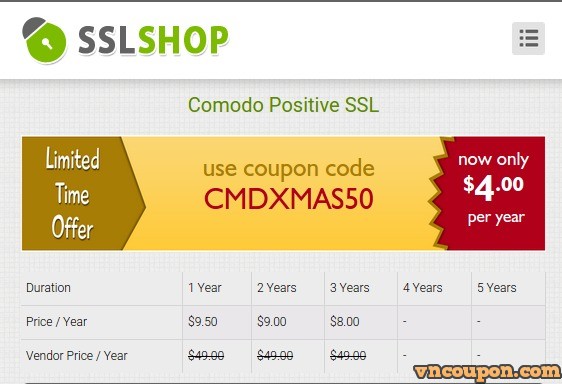 Cheap SSL Shop – The Best global supplier of world's trusted and famous brand SSL certificates like Symantec, GeoTrust, Thawte, GlobalSign, Comodo and RapidSSL. Their automated order system made SSL certificate purchase and set up easiest and now you can order your SSL certificate in 3 easy steps within 10 minutes only.
They offer Comodo Positive SSL only $4/year with coupon CMDXMAS50
4. Get 3 Years SSL Certificate with only $4.99/year from SSLs
SSLs offer Comodo Positive SSL only $4.99/year
Comodo
1 domain
www.site.com + site.com
Domain validation
Low assurance
5. Get 1 Year Comodo SSL Certificate only $6.95 and free upgrade to Extended Validation Certificate

SSLTrust offer Comodo SSL Certificate with
1 Year SSL $6.95/year (Save 86% OFF)
2 Years SSL $4.98/year (Save 90% OFF)
3 Years SSL $4.48/year (Save 91% OFF)
Free Upgrade to Extended Validation Certificate for First Year