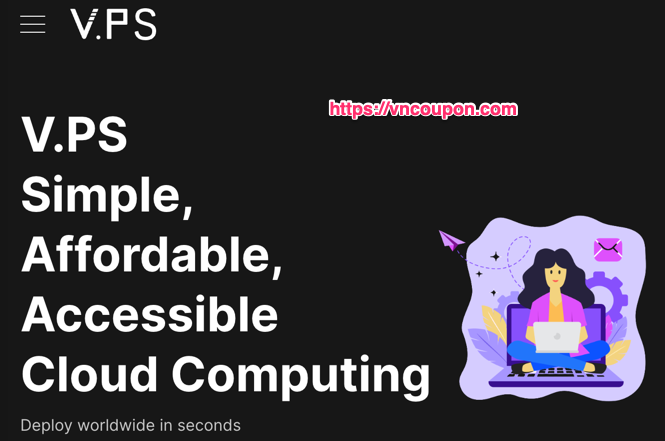 Why choose V.PS?
V.PS is part of xTom, an affordable colocation and IP transit provider since 2012.
They own all enterprise hardware from Dell, Super Micro & Samsung, network and IP space.
In-house networking engineer and local staff in datacenter.
10Gbps Network Connection w/ Premium Tier 1 Upstreams.
14-day money back guarantee.
Coupon & Promo Codes
10 EUR setup fees are waived for all new orders with monthly payment. Use the following coupon code at checkout:
Valid until 1st of March 2023. Max 2 uses per customer.
=> [ Promo Link ]
Amsterdam Nano KVM VPS features:
Dell R630 with Intel Xeon E5 CPUs
Samsung PM883 Enterprise SSDs
KVM Virtualization on Proxmox VE
Reverse DNS (PTR) configuration on client area
Amsterdam Nano KVM VPS Plan
AMS1-NANO-1C1G
1GB RAM
1x vCPU
15GB SSD space
1TB transfer
1Gbps uplink
1x IPv4
1x IPv6
KVM/Proxmox
€9.95/year
AMS1-NANO-1C2G
2GB RAM
1x vCPU
30GB SSD space
2TB transfer
1Gbps uplink
1x IPv4
1x IPv6
KVM/Proxmox
€19.95/year
Amsterdam Storage KVM VPS features
Dell R630 with Intel Xeon E5 CPUs
HGST Enterprise HDDs
KVM Virtualization on Proxmox VE
Reverse DNS (PTR) configuration on client area
Amsterdam Storage KVM VPS
AMS1-STO-1C2G
2GB RAM
1x vCPU
500GB HDD space
5TB transfer
1Gbps uplink
1x IPv4
1x IPv6
KVM/Proxmox
€5.95/month
Network Information
Nano Amsterdam
Test IPv4: 45.130.21.21
Test IPv6: 2a07:d884::10a1
Test file: https://nano-ams.lg.v.ps/100MB.test
Looking glass: https://nano-ams.lg.v.ps/
Speedtest: https://nano-ams.speedtest.v.ps/
Storage Amsterdam
Test IPv4: 45.130.20.20
Test IPv6: 2a07:d884::1146
Test file: https://storage-ams.lg.v.ps/100MB.test
Looking glass: https://storage-ams.lg.v.ps/
Speedtest: https://storage-ams.speedtest.v.ps/