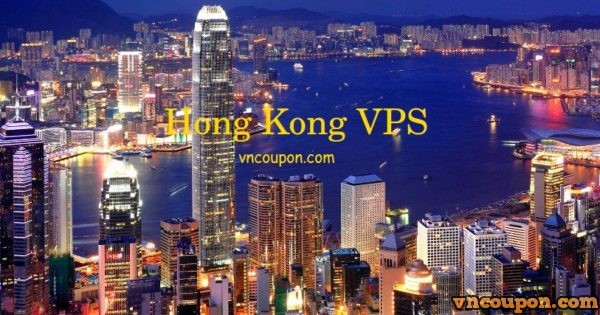 Hong Kong is located to the southeast of China along the South China Sea. It is a special commerce zone that operates autonomously from China. It is a major world hub for commerce, finance and internet transit.
With Hong Kong being a major internet hub in Asia, you can be certain that connectivity from here should be good nearly anywhere in Asia. This includes the neighboring countries of Korea, Japan, Philippines, Indonesia, Singapore, Malaysia, Vietnam and Thailand.
1. HostUS
HostUS is best provider in Hong Kong. They provide Hong Kong OpenVZ Unmanaged & Managed VPS. Their HK VPS have good connection to all countries of Asia.
+ Special HK Plan (From $25/Year): Click Here
+ Network: https://hostus.us/hong-kong-china-datacenter.html
2. HostHatch
HostHatch, Inc. is a provider of virtualized cloud hosting solutions.  Privately based in Florida, USA, the company was founded in April 2011.
Their servers are located in one of Pacnet's data centers in Hong Kong and are using the SoftLayer network which is one of the best available global and local networks. Carriers in Hong Kong include PCCW, Pacnet and NTT along with peering at Equinix and HKIX.
+ HK SSD VPS (From $2.5/month): Order Here
+ Looking Glass: http://lg.softlayer.com/
3. Dediserve
Based in the equinix facility which is the leading regional Internet Exchange, this will provide customers with access to one of the most carrier-dense network hubs in Hong Kong. For clients wishing to access the enormous Chinese market, this is the cloud of choice.
They provide Cloud platform (Resource Bundles!), start from 2GB RAM/ 2vCPU/ 30GB SSD Storage from €14.95 EURO/month => Order Here
+ Looking Glass: http://speedtest.c1.hkg1.dediserve.com/
+ Low End Plan: 1 Core/ 1GB RAM/ 20GB SSD/€5 per month => Click Here
4. Gestion DBI
Gestion DBI provide Hong Kong VPS with NAT IP. You can benefit of our range of LowEndSpirit NAT VPS in Hong Kong, China.
+ Looking Glass: http://lg.newmediaexpress.hk/

+ NAT Hong Kong VPS (From $4.33 USD Annually): Click Here
5. VPSNine
VPSNINE has grown from a single data center in Germany to provide Linux VPS hosting services in multiple locations all over the world.
+ Looking Glass: http://testfiles.hk1.vpsnine.com/LookingGlass/
+ HK VPS (From $9 USD/month): Click Here
Updating….