Hostodo – OpenVZ Cloud Resource Pool from $5/month in Los Angeles & Miami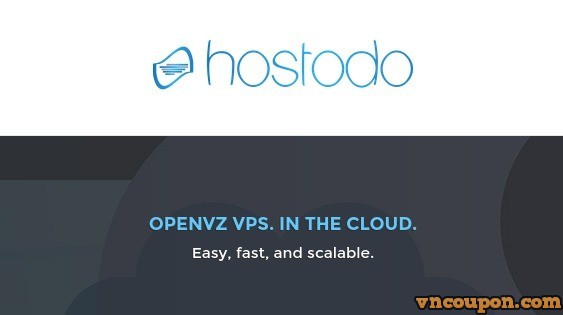 Hostodo offers simple, easy to use, scalable hosting for personal websites and professional businesses alike.
Todya Hostodo.com to present some new OpenVZ Cloud/Reseller VPS offers. The way it works is you get a resource pool and have the ability to create and destroy your own VPS instances. You can provision VPSs in both their Los Angeles and Miami locations.
CLOUD-VZ-1000
50GB Disk Space
1024 MB RAM
1TB Bandwidth
4 IPv4 Address
/112 IPv6 Subnets (as many as you need)
1Gbit Port
OpenVZ/Virtualizor Control Panel
Unlimited Instances
Spawn VPSs in both Los Angeles, and Miami
$5/month  with PROMOCODE: 1G3.50 (Expired)
$10/month
CLOUD-VZ-2000
75GB Disk Space
2048 MB RAM
2TB Bandwidth
5 IPv4 Address
/112 IPv6 Subnets (as many as you need)
1Gbit Port
OpenVZ/Virtualizor Control Panel
Unlimited Instances
Spawn VPSs in both Los Angeles, and Miami
PROMOCODE: NEWCLOUD2G
$10/month
CLOUD-VZ-4000 (Amazing yearly promotion)
100GB Disk Space
4 GB RAM
4TB Bandwidth
6 IPv4 Address
/112 IPv6 Subnets (as many as you need)
1Gbit Port
OpenVZ/Virtualizor Control Panel
Unlimited Instances
Spawn VPSs in both Los Angeles, and Miami

73.3% Recurring Discount wwith PROMO CODE:

SKRILL4G

 (Expired)

$15/month or $135/Year
Network Information
Los Angeles
Test IPv4: LA.hostodo.com
Test Asia Optimized: la.asia.hostodo.com
Test IPv6: LA6.hostodo.com
http://LA.hostodo.com/10mb.test
http://LA.hostodo.com/100mb.test
Miami
Test IPv4: MIA.hostodo.com
Test IPv6: MIA6.hostodo.com
http://MIA.hostodo.com/10mb.test
http://MIA.hostodo.com/100mb.test
Dallas, TX
Test IPv4: TX.hostodo.com
Test IPv6: TX6.hostodo.com
http://TX.hostodo.com/10mb.test
http://TX.hostodo.com/100mb.test