HostMyBytes – Hybrid Servers from $18/month (25% OFF)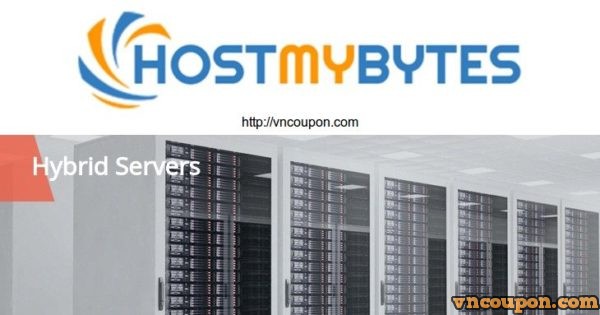 HostMyBytes Hybrid Servers provides dedicated resources at affordable prices. All Hybrid Servers are instantly activated. They are offer a variety of different operating systems including Linux and Windows.
All Hybrid Servers are protected by RAID software and hosted on enterprise hardware. All Hybrid Servers include out 99.9% uptime guarantee.
Self Managed Hybrid Servers
Dual L5630 – 8GB RAM
Intel Xeon Dual L5630
8 GB RAM
250 GB HDD
10 TB Bandwidth @1Gbps Port
4 x 2.13 GHz Cores
5 Ipv4
$

24/

month
$18/month with coupon: hybrid25
Dual L5630 – 16GB RAM
Intel Xeon Dual L5630
16 GB RAM
500 GB HDD
10 TB Bandwidth @1Gbps Port
8 x 2.13 GHz Cores
5 IPv4
$

45/month

$33.75/month with coupon: hybrid25
Managed Hybrid Servers
Managed Dual L5630 – 8 GB RAM
Intel Xeon Dual L5630
8 GB RAM
250 GB HDD
10 TB Bandwidth @1Gbps Port
4 x 2.13 GHz Cores
5 IPv5
Free cPanel License
$

50/month

$37.5/month with coupon: hybrid25
 Managed Dual L5630 – 16 GB RAM
Intel Xeon Dual L5630
16 GB RAM
500 GB HDD
10 TB Bandwidth @1Gbps Port
8 x 2.13 GHz Cores
5 IPv5
Free cPanel License
$

70/month

52.5/month with coupon: hybrid25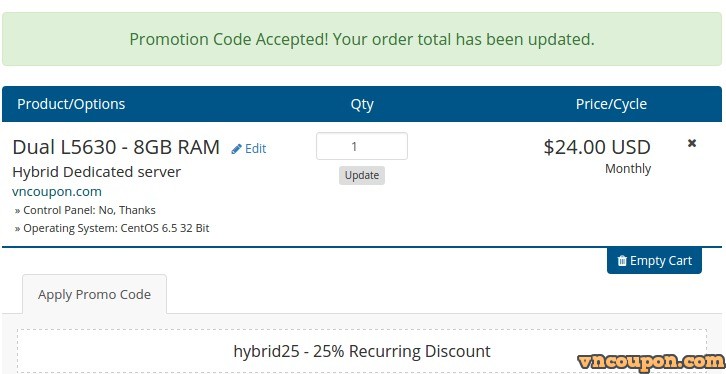 + Network Infomation: http://www.hostmybytes.com/network-location.php