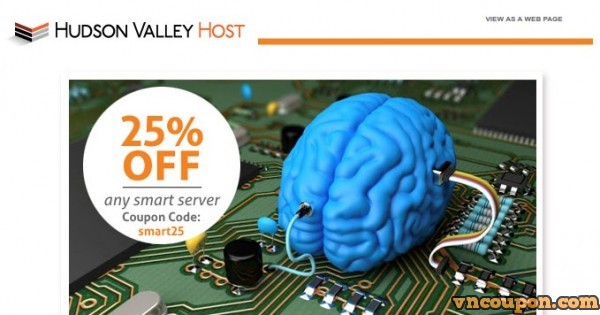 Hudson Valley Host offer 25% – 40% OFF Hybrid Server for Life in Buffalo, New York, Los Angeles, California. Coupon FOR A LIMITED TIME ONLY! 
Coupon Code 1
25% OFF Lifetime Hybrid Server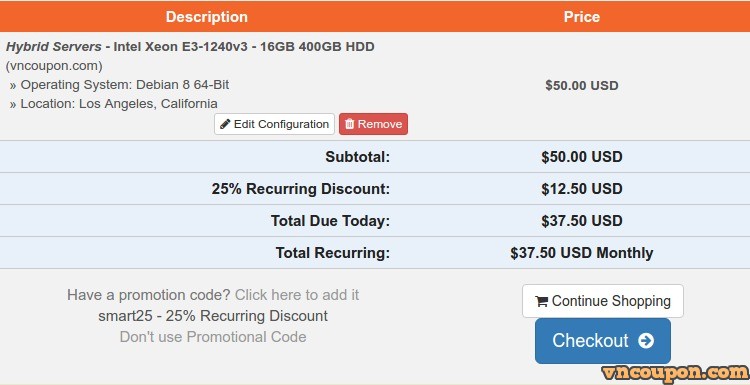 Coupon Code 2
40% OFF Lifetime Hybrid Server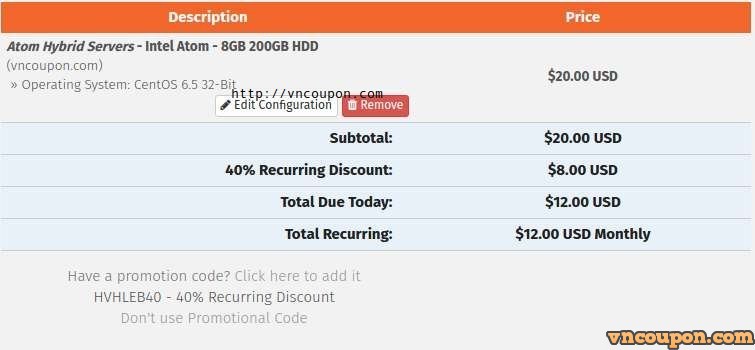 Hybrid Servers include high availability dedicated resources and instant activation. They also include full access to their Hybrid Server Control Panel where you can reinstall your operating system, restart your server, and much more!
UNMANAGED HYBRID SERVER
Atom Hybrid Servers – Intel Atom – 8GB 200GB HDD
Intel Atom CPU C2758 @ 2.41GHz
200GB HDD
8GB RAM
10TB Bandwidth
1Gbps Port
5 IPs
$12/Month with coupon code
Hybrid Servers – Intel Xeon E3-1240v3 – 16GB 400GB HDD
E3-1240v3
4 x 3.4 GHz Cores
16GB Ram
400GB Disk Space
10TB Bandwidth
5 IPv4 Address
INSTANT SETUP

$37.50/Month with coupon code

MANAGED HYBRID SERVER
Managed Hybrid Servers – Managed Intel Xeon E3-1240v3 – 8GB 200GB HDD
E3-1240v3
2 x 3.4 GHz Cores
8GB Ram
200GB Disk Space
10TB Bandwidth
5 IPv4 Address
INSTANT SETUP

$37.50/Month with coupon code
Managed Hybrid Servers – Managed Intel Xeon E3-1240v3 – 16GB 400GB HDD
E3-1240v3
4 x 3.4 GHz Cores
16GB Ram
400GB Disk Space
10TB Bandwidth
5 IPv4 Address
INSTANT SETUP

$56.25/Month with coupon code
All of our dedicated servers include:
→ 5 Usable IPs
→ 1Gbps Port Speed
→ Full Root Access
→ 24-7 Technical Support
Network Locations