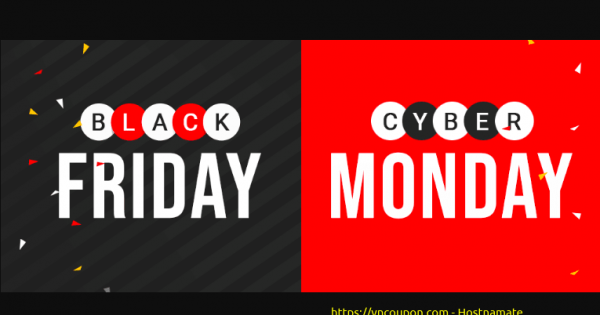 Happy Black Friday 2020 and Cyber Monday 2020 from HostNamaste. They are excited to be able to feature these exclusive offers for VNCoupon!
Offers are valid from 27th November, 2020 to 4th December, 2020 (IST).
They are a registered business in the state of Rajkot, Gujarat, India and currently accept PayPal, Credit/Debit, Alipay, WebMoney, Payoneer, Wallets and other Payment Methods.
"HostNamaste is a company that was started in March 2016 and has continued to offer hosting ever since. We are focused primarily in the LowEnd market, but it is our philosophy to provide quality services while within the LowEnd market's price range. While this is certainly the goal of many LowEnd hosting companies, we have been quietly providing our services for nearly 4 years with no complaints or issues whatsoever. We are particularly proud to offer many features that cannot often be offered by many LowEnd companies, including 24/7/365 Support, a 07-day money back guarantee, RAID-10 disks and dual processor nodes."
Shared Hosting Deals
Linux Foundation Shared Hosting Plan at only $8/year
Windows Foundation Shared Hosting Plan at only $8/year
Reseller Hosting Deals
Linux Startup Reseller Hosting Plan at only $80/year
Windows Startup Reseller Hosting Plan at only $80/year
OpenVZ VPS Deals
OpenVZ-1024 VPS Plan at only $20/year
OpenVZ-2048 VPS Plan at only $30/year
KVM VPS Deals
KVM-1024 VPS Plan at only $25/year
KVM-2048 VPS Plan at only $40/year
Windows VPS Deals
Windows-2048 VPS Plan at only $60/year
Windows-2048 VPS Plan at only $80/year
KVM Storage VPS Deals (HOT DEALS)
KVM-STORAGE-128 VPS Plan at only $40/year
KVM-STORAGE-256 VPS Plan at only $80/year
KVM-STORAGE-1024 VPS Plan at only $120/year
Network Information
Los Angeles California, USA
Dallas, Texas, USA
Roubaix France, Europe
Jacksonville, Florida, USA