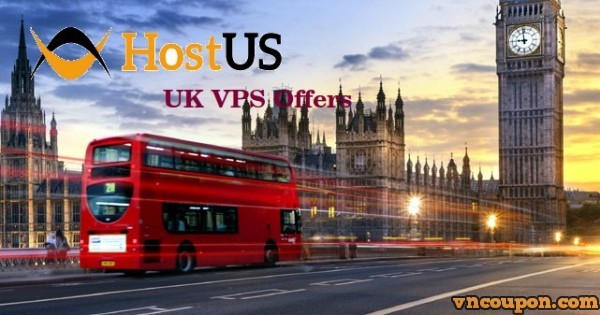 HostUS is owned and operated by HostUS Solutions LLC  in Delaware, USA. They are long established, having provided hosting services since 2012.
They are providing a shared 10Gbps connection to every VPS in London (London as their 5th location)
HostUS offering UK VPS Special Plans from $15 USD per year (for life). Their London Node includes:
UK VPS Special Offers
UK Special – 768MB Plan
HostUS increased price from $ 10 to $ 12 for Speical 2 (768MB)
UK Special – 2GB Plan
UK Special – 6GB Plan
Network Information
+ Location: London (Docklands), United Kingdom
+ Test IPv4: 185.122.56.3
+ Test IPv6: 2a06:8ec0:3::1:749f
Payment Information
They accept payments via PayPal, Bitcoin and Skrill.