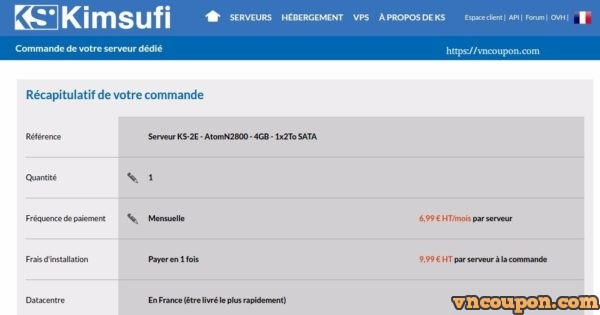 Kimsufi has flash sale, dedicated servers KS-2E. If someone looks for good deal.
Dedi Specifications
Intel Atom™ N2800
2c/4t @ 1.86 GHz+
4GB DDR3 ECC
1x2To SATA Hard disk
6.99€ without vat,
9.99€ setup fee one time.
You can exempt VAT if you are outside of EU.
About Kimsufi
To guarantee the best prices, Kimsufi has chosen to keep only essential components and services. Kimsufi are now sold directly and via thousands of resellers over 5 continents.
Kimsufi servers benefit from OVH datacentres located in North America and Europe, as well as the provider's own global fibre-optic network with anti-DDoS technology. The Kimsufi quality of service is approved by thousands of users.