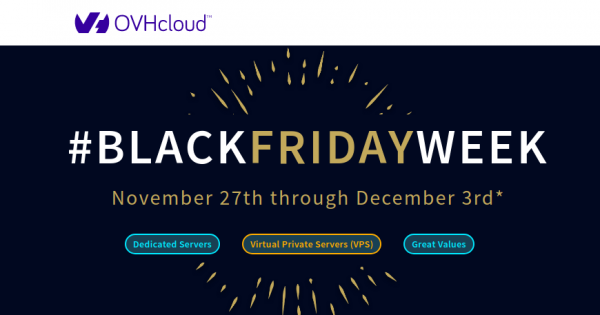 On Black Friday 2019, OVH offers up to 50% Off Dedicated Server, 40% Off Cloud VPS, €4.99 .COM Domain, Free 2 month for Private Cloud
OVH Black Friday & Cyber Monday Promotion Links
https://www.ovh.ie/black-friday/
https://www.ovh.com/world/black-friday/
From 27th November to 3rd December
https://www.ovh.com/ca/fr/black-friday/
Save up to 50% off select servers and double your Public Cloud credit
Black Friday Dedicated servers Offers
With OVHcloud, you are guaranteed expertise in bare-metal technology. All of their servers have next-generation components. They design and assemble all of  servers, and offer a record delivery time of 120 seconds.
All RISE/ Advance / Infrastructure servers : no setup fee
Rise-BF-1 / Rise-BF-2** (and a surprise soon) : Special servers made for the event. Great deals IMO.
ADV STOR: STOR1 (20% off) / STOR2 (30% off) on 12/24 months commitment
SP-32-S (APAC): 50% off on the first month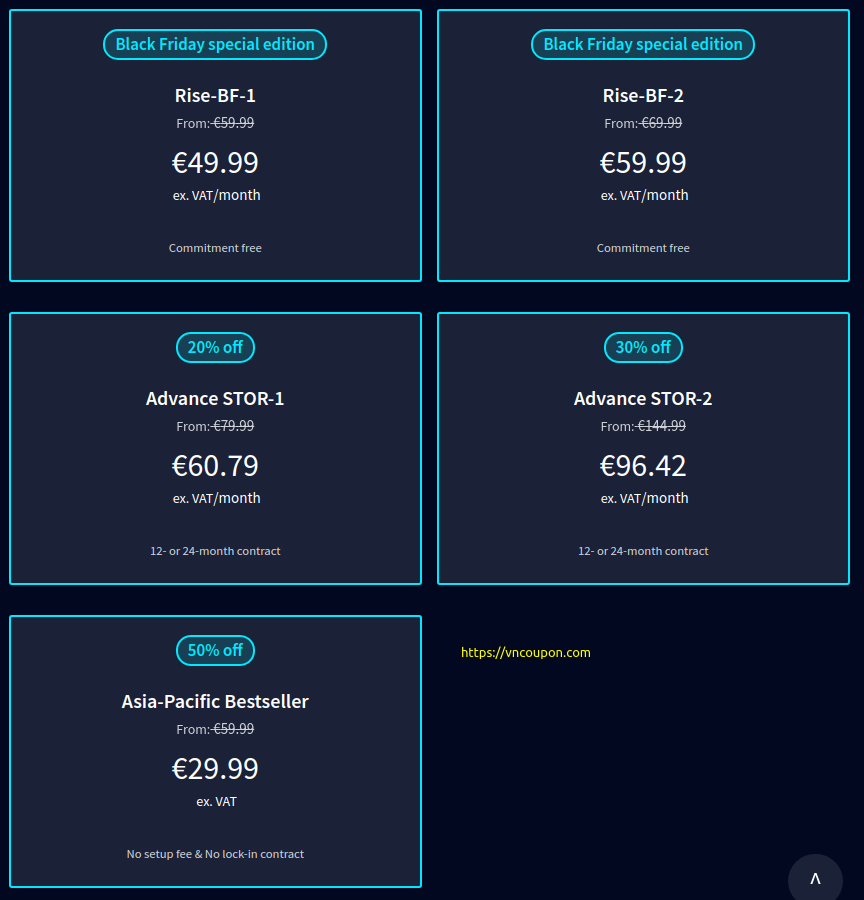 Black Friday 2019 VPS Offers
Enjoy high availability, performance and security for multiple uses.
Up to 40% off on SSD VPS / Cloud VPS form €2.39  ex. VAT/month, 1 year subscription, Valid for the first year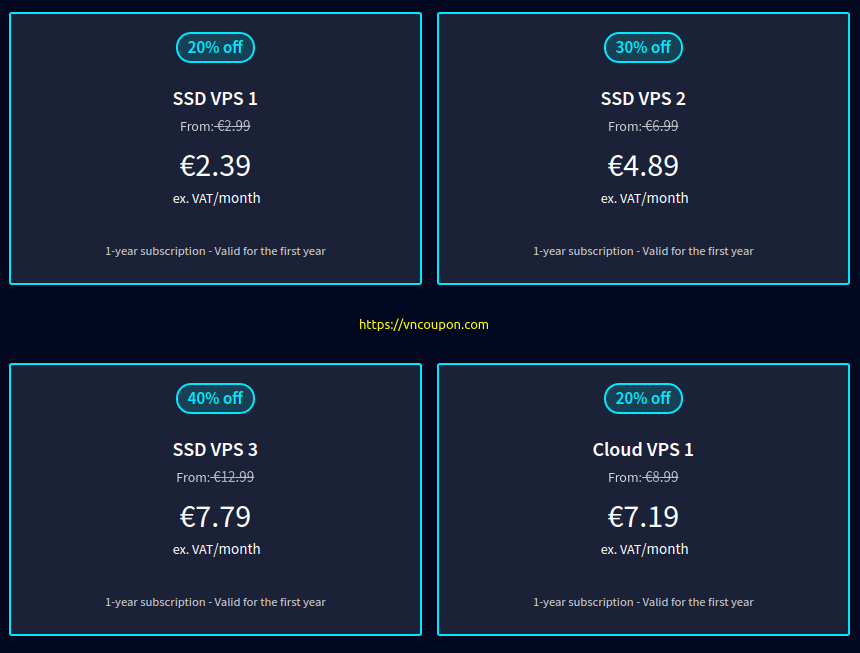 Black Friday 2019 Public Cloud
Start building a Public Cloud project, and get €500 additional credit*
Black Friday 2019 Private Cloud
– SDDC 16 / SDDC 64 try it 2 months. No commitment.

Black Friday Domain Offers
50% Off .COM only 

€

4

.99 ex. VAT (For the first year)
72% Off .CO only 

€

4

.99 ex. VAT (For the first year)
Special Offer: .best (Free)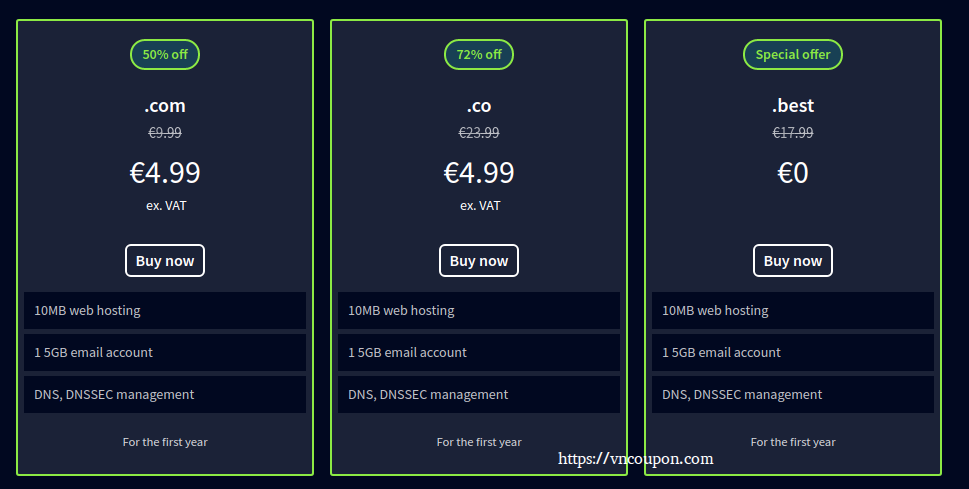 Black Friday 2019 Web Hosting
Looking to build a blog, a business website, or an e-commerce platform? Develop your online presence with our Performance plans. This OVHcloud hosting solution will give you simplicity, security, and high performance.
20% off 

Performance 1 hosting plan From: 

€

9

.99 

€

7

.99

 ex. VAT

/month

20% off 

Performance 2 hosting plan From: 

€

18

.99 

€

15

.19

 ex. VAT

/month

20% off 

Performance 3 hosting plan From: 

€

26

.99 

€

21

.59

 ex. VAT

/month

20% off 

Performance 4 hosting plan From: 

€

33

.99 

€

27

.19

 ex. VAT

/month