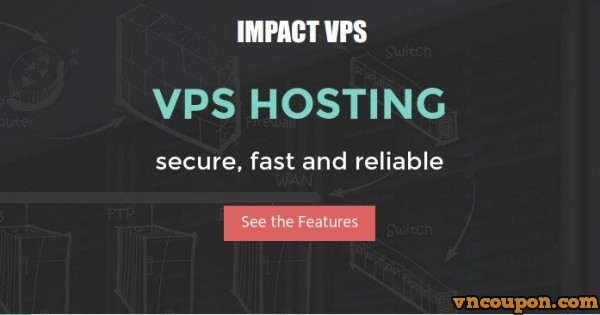 Impact VPS is the product of Subnet Labs LLC, a rapidly expanding and high performance web hosting company based in Mechanicsburg, PA.
What is a VDR? VDR stands for Virtual Dedicated Resources. Unlike a standard VPS package, you can split the resources you pay for into as many servers of any size you want. You choose how you want to split up your resources. Upgrade and downgrade them at any time. In the future you will also be able to split them across locations.
To celebrate our recent launch, Impact offering 41% off all our VDR plans in Seattle using the promo code:
VDR Offers Plan
VDR4
VDR8
VDR12
VDR16
VDR20
Network Information
Location: Incero Seattle
+ Test IPv4: 107.155.106.130
+ Test IPv6: 2604:880:a:2::1
Location: Incero Dallas
+ Test IPv4: 162.212.59.218
+ Test IPv6: 2620:1e8:2::1
Location: Incero NYC
+ Test IPv4: 172.110.20.1
Payment Options: PayPal, Credit Card (Not through paypal) and Bitcoin.