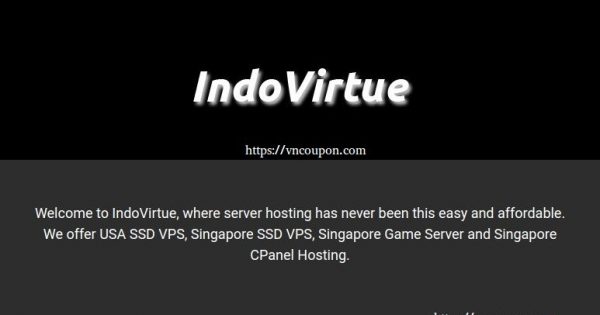 IndoVirtue offer USA SSD VPS, Singapore SSD VPS, Singapore Game Server and Singapore CPanel Website Hosting.
About IndoVirtue
We have been providing managed cPanel website hosting solutions since late 2010 at local city in Bali (Indonesia) for startup projects, companies and young entrepreneurs. Then we continued entering unmanaged dedicated servers and VPS market since around May 2013 globally under international commercial domain, before finally were featured on LowEndBox at the end of 2014.

With more than 7 years of experience, we are currently holding strong with many happy customers from all around the world, hosted at our Singapore and USA location. We are happily inviting you to host your applications at IndoVirtue, where uptime is our passion and customer satisfaction is our goals. Are you ready to tap your business and services with us?
Special Budget Singapore VPS
Coupon: LEBSGPOPSSD-A (20% discount, All Singapore Budget VPS with 3, 6 and 12 month payment only)
SGKVMPOPSSD-SPECIAL (KVM)
SGOVZPOPSSD-SPECIAL (OpenVZ)
Budget OpenVZ Singapore VPS
+ No direct route to China and only 100Mbit link! 
+ No setup fee with pro-rated billing to day one of each month, no minimum contract, 1 IPv4 for each VPS plan.
+ SolusVM Control Panel, RDNS request need to open ticket.
+ Hosted on Enterprise Grade hardware: Supermicro case, E3-1246v3 Haswell, ECC RAM, Pure SSD drives.
+ OS Templates: 64 bit of Debian 6, Debian 7, Centos 6, CentOS 7, Ubuntu 12.04 and Ubuntu 14.04. Custom templates request possible.
SGOVZPOPSSD-1 (Limited Stock)
SGOVZPOPSSD-2
Budget KVM Singapore VPS
SGKVMPOPSSD-1 (KVM)
SGKVMPOPSSD-2 (KVM)
★ Premium Singapore VPS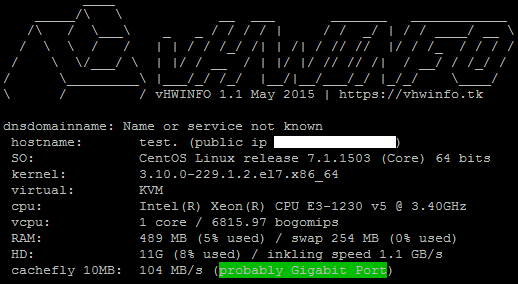 SGOVZSSD-1 (Limited Stock)
SGOVZSSD-2
SGSSDKVM-1
SGSSDKVM-2
Network Information
Buget VPS: http://singaporepop-lg.indovirtue.com/
Premium VPS: http://singapore-lg.indovirtue.com/