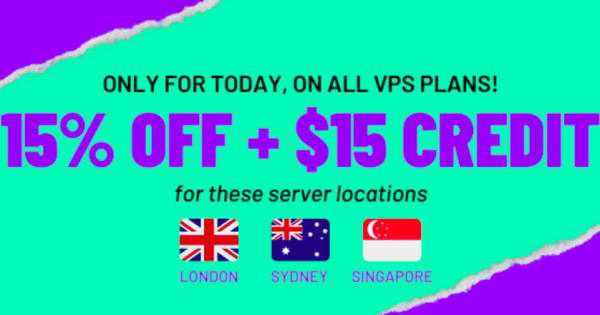 Use the code SSD10 at checkout to get ADDITIONAL 15% off + $15 free credits on ALL plans if you choose any of these server locations: London, Singapore or Sydney!
Promo code valid only on triennial and annual plans. Now pay:
Only $74/yr 63/yr for 24GB RAM Standard VPS with 240GB 400GB SSD (+160GB!)
Only $107/yr 91/yr for 32GB RAM Performance VPS with 320GB 640GB NVMe (+320GB!)
Only $147/yr 125/yr for 48GB RAM Performance VPS with 480GB 960GB NVMe (+480GB!)
AND get $15 extra credits with all of the above plans!
=> [ Get This Deal Now ]