VPSDime – Try VPS Plan for only $1 first month! 4vCPU / 6GB RAM / 30GB SSD / 10Gbps Network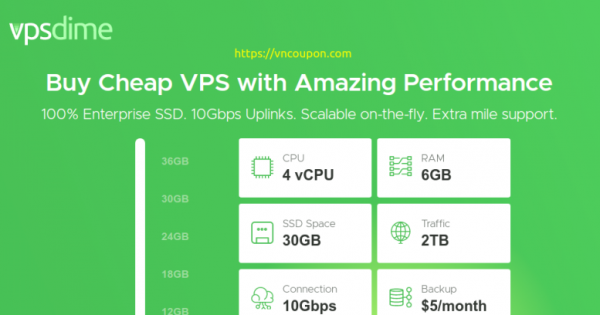 VPSDime's generous 6GB Linux VPS plan helps tens of thousands of customers to host their websites for years. They'd like to give you the opportunity to try it for only $1 USD for the first month and only $7/month thereafter.
Coupon Codes:
The coupon works for most popular VD6GB plan. It makes the first month one dollar once applied.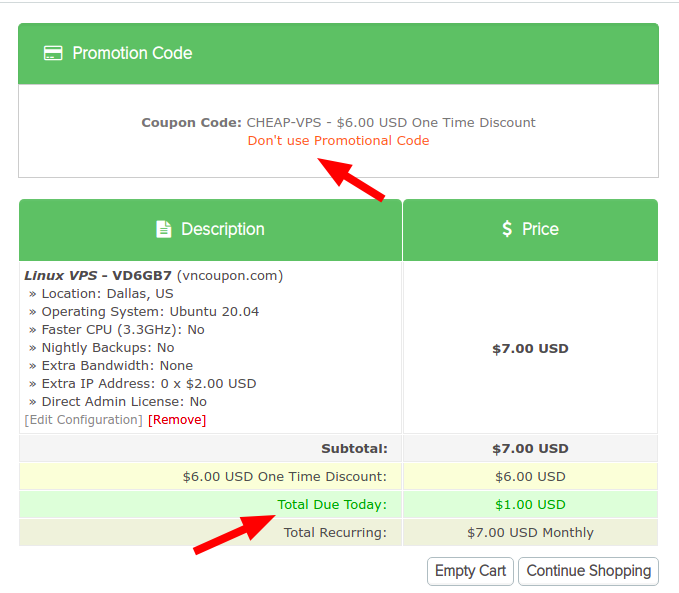 Plan Specifications
4 vCPU
6GB Fully Dedicated Memory
30GB Storage (Enterprise grade SSDs in RAID10)
2TB Traffic Limit
1 Public IP Address
Optional IPv6 Address
2N Power Redundancy
Highly Optimized Premium Network
72 Hour Money Back Guarantee
Try special VPS Offers? => Special VPS Offer – 2vCPU, 2GB RAM, 20GB SSD for $20/year
Locations
Dallas, Seattle, Los Angeles, New Jersey, London, Amsterdam, Maidenhead