[Christmas 2018] – List of all VPS, Web Hosting & Domain Coupons!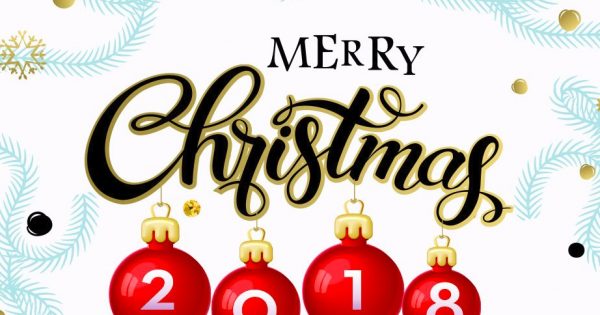 Merry Christmas! Christmas 2018 Sales will be on Tuesday, December 25 2018, We'd like to collect every Christmas / Xmas Offers available in this post.  There are big savings on Dedicated, VPS Hosting, Web hosting, Domain and other products like VPN, Backup Service, Email Hosting  and much more.
Christmas 2018 VPS Hosting Promotions
⛿ VirMach – Flash Sale! (HOT)
⛿ CloudCone Hourly Billed KVM – Chrismas Offers from $14/Year
CloudCone is a Cloud Hosting Services Provider that provides hourly billed cloud virtual private servers. On Christmas 2018, get your yearly plans rolling with upto 52% off on compute servers
⛿ AlphaVPS – Holiday Season offers (NEW)
VPS specials with huge discounts from 10EUR/year – 5 Locations – KVM Storage, KVMs, OpenVZ and multi-core dedicated machines
⛿ Hetzner Cloud – €5 free Xmas gift
Just go to Cloud Console https://console.hetzner.cloud/ and click on "Usage". Under "Credits", look for "Redeem code" and enter "XMASCLOUD". Make sure to redeem the code before midnight (CET) on December 21 and to use the credits before 31 January 2019.
⛿ FtpIT – 50% off KVM and SSD Products.
FTPIT.com is getting into the Holiday Spirit by offering another fantastic promo. Receive 50% off Kvm and SSD Products with promo code: hohoho
⛿ Prometeus – Tera KVM storage VPS offers (NEW)
TeraKVM a new generation of storage VPS with a special introductory price TeraKVM with 100GB SSD and 1TB HDD Core @2.0 Ghz: 2 Dedicated RAM: 4 GB SSD Disk: 100GB HDD Disk: 1000GB Addresses: 1 IPv4, /64 IPv6 Dedicated internet bandwidth: 10000 GB Location: Italy €9 month when billed annually => Check out here
⛿ Virtono – Christmas sale is ON – 65% OFF

Try their services now with the highest discount ever, a real Christmas Miracle.
Use the

XMASS2018

coupon code at checkout and get a 65% discount for your first billing cycle.
Use 18XMASS30OFF coupon at checkout and receive 30% lifetime EXTRA discount. Note that prices on the website are already discounted, and using the coupon code above gives you extra 30% discount, so you save more than 50% in total recurring discount. Example: TINY VPS normal price: €2.95/m – new price: €1.95/m – using coupon: €1.36/m
=> Order Here
⛿ InceptionHosting – More deals for the End of The Year and Christmas 2018
To welcoming in year 9 of Inception Hosting, A special end of year & Marry Chrismas offer from Inception Hosting
Merry Christmas. 1GB UK VPS €10 p/year! Coupon Code: MI59SHB4OU (Expires Boxing Day) => Order Link
⛿ GINERNET – Special KVM VPS 4.99 EUR/month
KVM-1G: 1 vCore @ 2.80 GHz / 1 GB RAM / 25 GB NVMe / 1 TB/month / GridCP Control Panel / Switchport 1 Gbps / Madrid (Interxion)/ SSH/Root – RDP – Custom ISO / Daily backup / AntiDDoS / 4.99 EUR /month  / (Lifetime price) => Order Link
⛿ HostBastic's Christmas Special – KVM & OpenVZ
30% OFF DISCOUNT CODE: XMAS2018 for All Shared Hosting, Business Hosting, OpenVZ and KVM Server Plans
Special OpenVZ & KVM VPS => Get deals Here
⛿ BudgetNode – Special VPS
3GB KVM Special: 2 CPU Cores/ 3GB RAM/ 120GB RAID10 Storage/ 2TB Bandwidth/ 1Gbps Port Speed/ DDoS Protection/ KVM Virtualization/ 1 IPv4 + /64 IPv6/ Location: Miami, FL/ Monthly: $7.00 –  Yearly: $70.00 (2 months free!) => Order Now
More offers from BudgetNode
⛿ GoMach5.com – Holiday deals! Huge KVM and Dedicated Server sales in LA! (NEW)
KVM2G; 2GB DDR4 RAM/ 30GB of RAID10 pure SSD storage/ 1 CPU @ 3.5GHz (Fair share)/ 1 Dedicated IPv4 address and /64 IPv6 subnet/ 1TB Bandwidth on 1Gbps port/ 20Gbps of DDoS protection/ Located in Los Angeles, California/ $5 per month or $48 per year. => ORDER HERE (Monthly) with promo code: 

0G3CJC3OQ8

| ORDER HERE (Yearly) with promo code: 

LETXMAS2018

You can also get 50% off any of other VPS configurations using the code 87FBPYVM09 (This code expires on the 4th of January 2019.)
⛿ VaporNode – Clean Cool Year-End KVM Deals – Tampa, Florida
Christmas 2018 Web Hosting Promotions
⛿ StableHost – 70% OFF on all Shared Hosting & Reseller Plans!
This Christmas StableHost give you a great deal – 70% off on all Shared Hosting & Reseller Plans, first billing period. This offer is for both new and existing customers (upgrades only).
Offer terms:
• Valid until the 30th of December at 11.00 PM (CET).
• No renewals. Existing customers can only upgrade, not downgrade.
• First billing period.
Enter this code at checkout: xmas18 => Order Here
Don't miss your Christmas deal!
⛿ Hostmantis.com 🎄Christmas Sale!!! (NEW)
80% off 4 life on any shared/reseller web hosting plan when paid yearly with coupon: XMAS18 at checkout!
Christmas 2018 Dedicated Server Promotions
⛿ OVH So You Start – 25% Off Dedicated Game Servers Promo
25% recurring discount* on a selection of GAME Dedicated Servers
Christmas 2018 Other Service Promotions
⛿ 1fichier.com Cloud Storage Offer (NEW)
Christmas / New Year discounts on yearly offers
10€ instead of 30€ for Premium
5€ instead of 10€ for Access !
Cloud VPS Promotions
Top VPS Packages Deals
Updating…