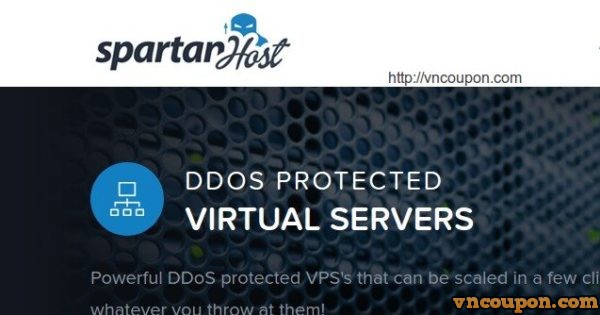 Spartan Host is a dedicated server, VPS and colocation provider with the majority of its hosting operations based in Seattle, Washington and Dallas, Texas. We began hosting Minecraft Servers but have grown exponentially since building up a reputation of being reliable and dedicated to making the customer's experience the best it can be.
Spartan Host Black Friday Coupon
Discounts valid until end of Monday 27th November 2017 GMT
Special Dedicated Server Offers
Black Friday X3470 offer is now available!
X3470
24gb RAM
256gb SSD
1TB HDD
20TB bandwidth @1Gb/s
10Gb/s DDoS protection
20% off, now only $40 per month!
Coupon:

bf20-2017
Advantages
Top class facilities
Virtualizor Control Panel (VPS)
Raid Samsung NVMe SSD | RAID 10 Samsung SSD | Raid 10 Western Digital HDD
KVM Virtualisation (VPS)
/64 IPv6 included (VPS)
Custom ISOs on request (VPS)
Instant Setup (VPS, Web Hosting)
Network Test Information
Location: Seattle, Washington
+ Looking Glass: http://lg.sea.spartanhost.net
+ Data Centre information: https://spartanhost.org/dc-seattle
Peering: Telus and many others via the Seattle Internet Exchange
Location: Dallas, Texas
+ Looking Glass: http://lg.dal.spartanhost.net
+ Data Centre information: https://spartanhost.org/dc-dallas
DDoS Protection
+ Seattle: 20Gb/s TCP – burst up to 40Gb/s – provided by CNServers
+ Dallas: 10Gb/s TCP + UDP (upgradeable to 30, 100 and 250Gb/s on dedicated servers) – provided by Psychz