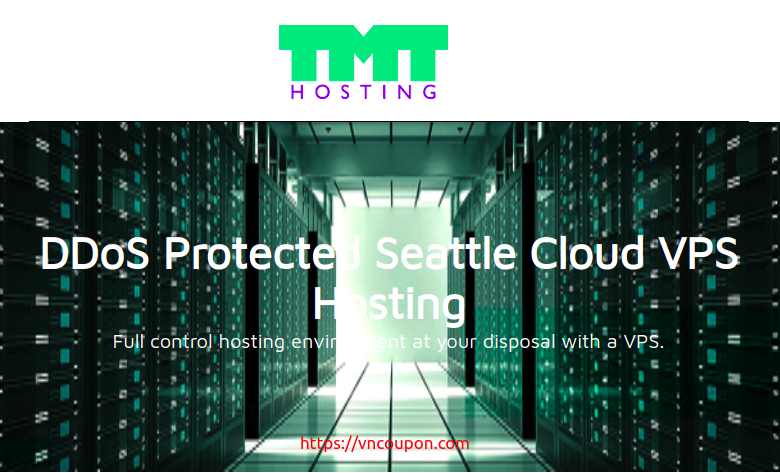 If you're an enterprise level business, a small business or even someone who needs a server or web hosting for personal use. TMT Hosting have a suitable Plan for you, TMT Hosting utilise high performance dedicated servers which are DDOS Protected to make sure your server is online 99.9% of the time.
TMT Hosting Coupon Codes
Standard VPS Hosting Features
Powerful and Secure Servers
99.9% Uptime Guarantee
24/7 Dedicated Support
1,000 Mbps Uplink Ports
Instant Setup
Addons Available
Easy upgrade or downgrade
and much more!
SSD NVME Intel E3 Powered VPS's
E3 SSD NVME VPS Plan 1
512MB Memory
12GB Disk Space
1500GB Transfer @ 1Gb/s
2 vCore (3.4 GHz+) Processor
1 IPv4 + /64 IPv6 Address
Virtualizor Control Panel
20GB/s (40GB/s Burst) DDOS Protection
99.99% Uptime Guaranteed
24/7 Support
$5.95 / £4.95 / €4.95
Recurring 20% Discount Coupon Code:

SUMMERSALEVPS2022
E3 SSD NVME VPS Plan 2
1024MB Memory
25GB Disk Space
2000GB Transfer @ 1Gb/s
2 vCore (3.4 GHz+) Processor
1 IPv4 + /64 IPv6 Address
Virtualizor Control Panel
20GB/s (40GB/s Burst) DDOS Protection
99.99% Uptime Guaranteed
24/7 Support
$9.95 / £8.95 / €8.95
Recurring 20% Discount Coupon Code:

SUMMERSALEVPS2022
E3 SSD NVME VPS Plan 3
2048MB Memory
50GB Disk Space
3000GB Transfer @ 1Gb/s
2 vCore (3.4 GHz+) Processor
1 IPv4 + /64 IPv6 Address
Virtualizor Control Panel
20GB/s (40GB/s Burst) DDOS Protection
99.99% Uptime Guaranteed
24/7 Support
$24.95 / £19.95 / €19.95
Recurring 20% Discount Coupon Code:

SUMMERSALEVPS2022
E3 SSD NVME VPS Plan 4
4096GB Memory
100GB Disk Space
4500GB Transfer @ 1Gb/s
3 vCore (3.5 GHz+) Processor
1 IPv4 + /64 IPv6 Address
Virtualizor Control Panel
20GB/s (40GB/s Burst) DDOS Protection
99.99% Uptime Guaranteed
24/7 Support
$48.95 / £36.95/ €42.95
Recurring 20% Discount Coupon Code:

SUMMERSALEVPS2022
E3 SSD NVME VPS Plan 5
8048MB Memory
200GB Disk Space
6000GB Transfer @ 1Gb/s
4 vCore (3.5 GHz+) Processor
1 IPv4 + /64 IPv6 Address
Virtualizor Control Panel
20GB/s (40GB/s Burst) DDOS Protection
99.99% Uptime Guaranteed
24/7 Support
$79.95 / £59.95/ €71.95
Recurring 20% Discount Coupon Code:

SUMMERSALEVPS2022
Network Information
99.9% Uptime Guarantee
2 Premium Carriers Plus SIX (Seattle Internet Exchange) peering
Juniper and Cisco only
20Gb/s DDoS protection (40Gb/s burst) from CNservers cross connect to Westin Building