HetrixTools – 30% Lifetime Discount Uptime Monitor Service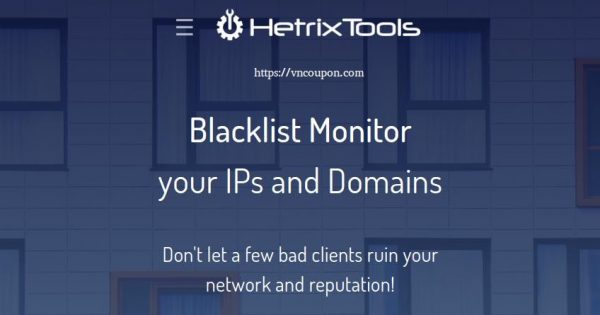 HetrixTools is a blacklist service and monitoring software that monitors if your domain or IP get blacklisted and enable to take action instantly.
About HetrixTools
HetrixTools (beta), launched in May 2015, was created with the purpose of giving webmasters a useful set of monitoring tools that would improve their efficiency and make their workflow simpler.
The platform you see before you is the result of thousands of coding hours, tens of thousands of lines of code, extensive QA testing, and countless cups of coffee.

We've custom coded HetrixTools from scratch, and not just the main features such as the blacklist monitor and uptime monitor modules, but also the support desk and billing system, because we wanted the final product to offer a premium experience for all of our clients, and we didn't cut any corners in order to accomplish this.
HetrixTools Promotions
HetrixTools offer 30% Lifetime Discount Uptime Monitor Service on Professional Plan.
=> Order Link
Uptime Monitor Service
Monitor your Websites and Servers every minute, around the clock. Minimize your downtime by being the first to know about it!
Their platform can help you:
 

Notice as soon as your websites or servers go down

 

Monitor your server's resources, and get alerts on high usage

 

Stay transparent to your clients by displaying your service status

 

Notice when your domains or SSL certificates are about to expire

 

Investigate the cause of your downtimes

 

Notice when your domain's nameservers have unexpectedly changed
Uptime Monitor Pricing
=> Order Link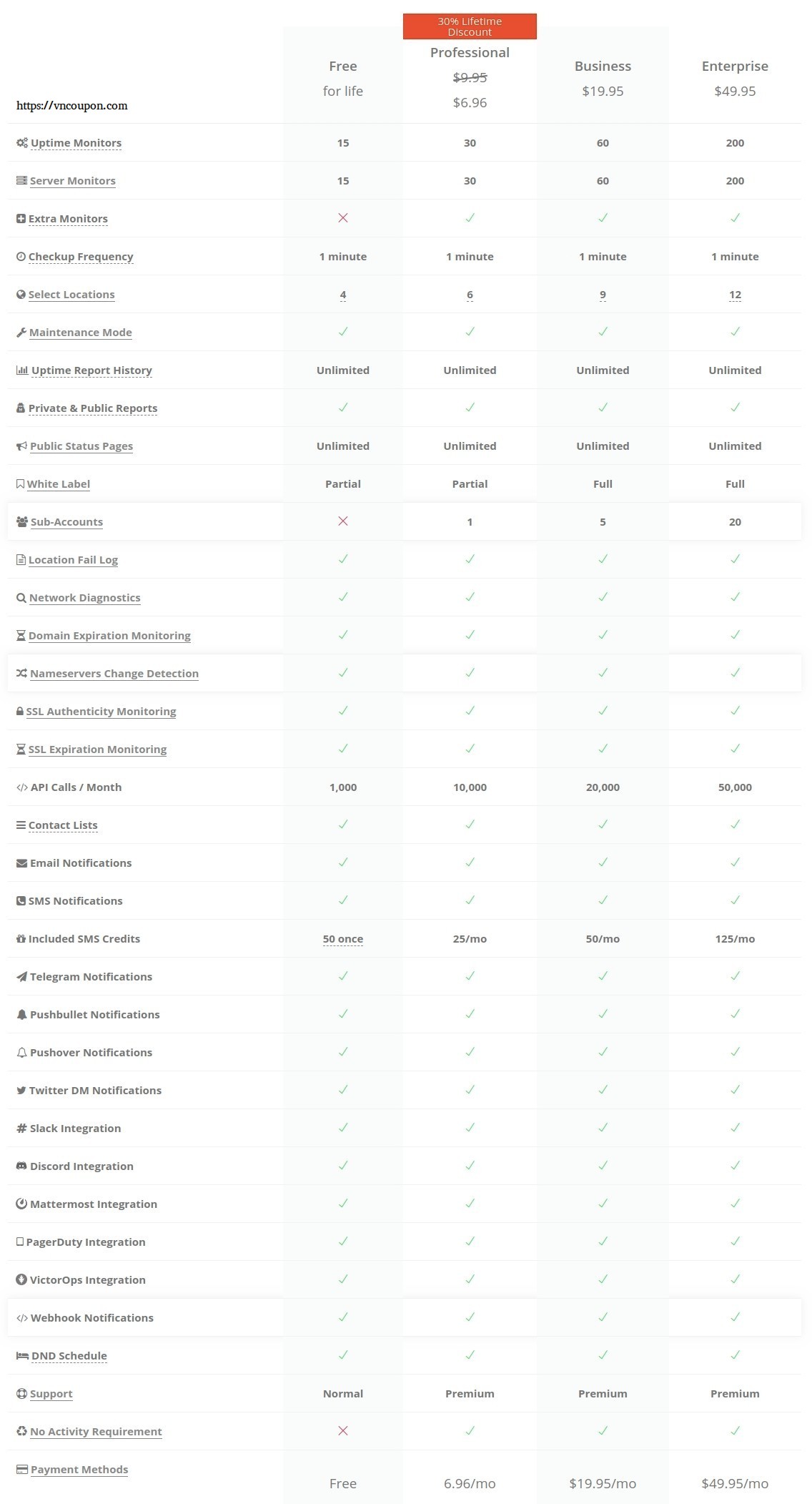 Blacklist Monitor Service
Monitor your IPs and Domains, 
Their platform can help you:
Clean up your network and domains, and then keep them spam-free
Find out which of your clients may be up to no good
Improve your network's reputation and email deliverability rate
Find out which of your servers or websites may be infected with malware
Locate spam/malware sources within your network as soon as they appear
Manage your IP space, so you can always assign clean IPs to your new clients
Blacklist Monitor Pricing
=> Order Link