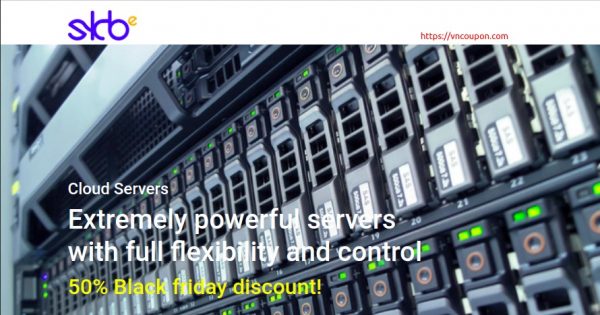 SKB Enterprise – Since Black Friday 2019 is coming up at the end of this month
They give a 50% lifetime/recurring discount on any VPS order placed in November for both High performance (SSD) and Budget (HDD) range of virtual servers in Netherlands. Use coupon code: with coupon code: 50-BLACKFRIDAY-2019 for checkout
And important, please search reviews before place an order. 
About SKB Enterprise
Legal name: SKB Enterprise B.V.
Address: Kingsfordweg 151, 1043 GR, Amsterdam, NL
Sales: [email protected]
Chamber of Commerce #: 69737770
VAT: NL857990822B01
Budget range VPS (HDD) Offers
B1
B2
B3
High performance range VPS (SSD) Offers
X1
X2
Payment methods:  PayPal Bancontact Belfius Sofort Banking Pay.nl (iDeal, AliPay, WeChat Pay, MyBank, Giropay) Cryptocurrency (Bitcoin, Bitcoin Cash, Ethereum , Litecoin) 2CheckOut (Visa, MasterCard, Amex, Skrill, Apple Pay and more)
Network Information
All services are provided from datacenter near Amsterdam in The Netherlands. their operate from a hypermodern datacenter which surpasses all requirements for datacenter facilities.