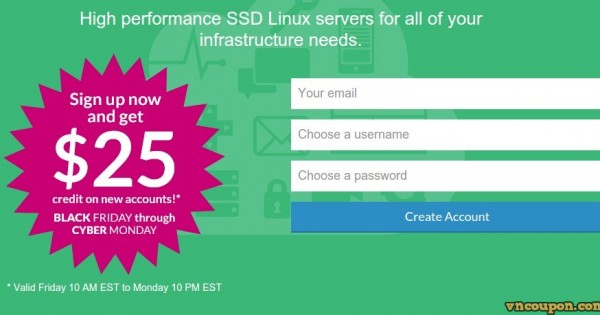 New accounts require a $5 deposit to get the $25 credit and Existing accounts can also get the $25 credit with a $25 account deposit. Just open a support ticket.
Get $25 credit from: https://www.linode.com/
Running now through Monday @10PM EST. Enjoy!
Linode – High performance SSD Linux servers for all of your infrastructure needs.
This has been our philosophy since Linode was launched in June of 2003 by founder Christopher S. Aker. Initial development took about 6 months. Linode was ahead of its time and helped define the cloud hosting industry, and continues to be a leader in virtualization hosting.