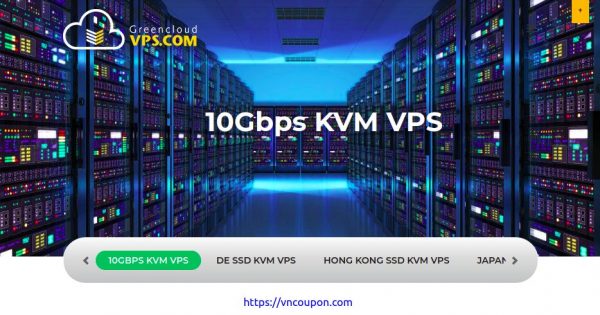 GreenCloudVPS is offering 10Gbps KVM VPS from $45/year in Amsterdam, Netherlands Limited Time Offers! 8GB RAM KVM VPS only $7/month.
Powered by KVM – a leading virtualization, your 10Gbps KVM VPS is working almost like a dedicated server. Their 10Gbps KVM VPS are connected to 10Gbps port with SSD drives in Hardware Raid-10  – which will give you best performance and most reliable network. 1 IPv4 and /112 IPv6 are assigned to each VPS by default.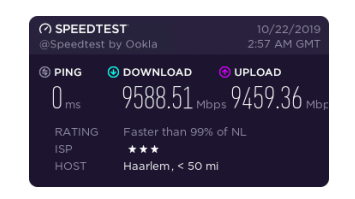 They have limited stock available in Amsterdam, NL with 2 promotional plans.
10Gbps KVM VPS Offers
Node Spec: 
Dual E5v3 processors (E5-2680v3/ E5-2699v3)
SSD in Hardware RAID-10
DDR4 ECC
10Gbps Port
10GbpsNLPromo-1
4096MB RAM
2 cores
30GB SSD RAID-10
IPv4: 1
IPv6: /112
Network: 10Gbps
4TB Bandwidth
Linux OS
SolusVM Control Panel
Locations: Amsterdam, NL
$45/year
10GbpsNLPromo-2
8192MB RAM
4 cores
60GB SSD RAID-10
IPv4: 1
IPv6: /112
Network: 10Gbps
8TB Bandwidth
Linux OS
SolusVM Control Panel
Locations: Amsterdam, NL
$7/month or $60/year
Payment Method: Paypal, Credit Card, Perfect Money, Webmoney, Bitcoin, Alipay, Unionpay, Qiwi, Bank Transfer
Network Information
Test IP/Looking Glass: http://46.182.111.246
Happy Hour Sales
XMASRyzen-1
1024MB

 RAM

1024MB

 SWAP

15GB NVMe

 SSD

1 core Ryzen @ 3.8GHz

 CPU

1

 IPv4

/112

 IPv6

1.5TB

 Bandwidth

1Gbps

 Port

Linux

 OS

Los Angeles, CA

 Location

SolusVM

 Control Panel
Starting from 

$30.00 USD 

Annually
XMASHK-1
4096MB

 RAM

40GB SSD RAID-10

 Hard drive

2 cores

 CPU

1 IPv4

 IP

750GB/mo

 Bandwidth

1Gbps

 Port

Linux

 OS

SolusVM

 Control Panel

Hong Kong, CN

 Location
Starting from 

$80.00 USD 

Biennially
XMASAPACStorageOSJP-1
4096MB

 RAM

4096MB

 SWAP

1.5TB SATA RAID-10

 HDD

2 cores

 CPU

1 IPv4

 IP

2TB

 Bandwidth

1Gbps

 Port

Linux

 OS

KVM SolusVM

 Control Panel

Osaka, JP

 Location
Starting from 

$79.00 USD 

Annually
XMASAPACStorageOSJP-2
4096MB

 RAM

4096MB

 SWAP

1TB SATA RAID-10

 HDD

1 core

 CPU

1 IPv4

 IP

1.5TB

 Bandwidth

1Gbps

 Port

Linux

 OS

KVM SolusVM

 Control Panel

Osaka, JP

 Location
Starting from 

$90.00 USD 

Biennially
About GreenCloudVPS => Click Here