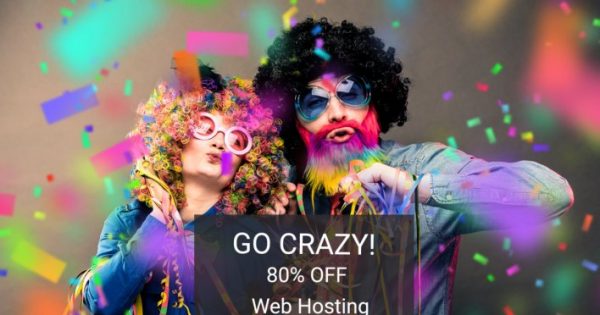 StableHost is a web-hosting provider, Based in Los Angeles, California . The services that they offers allow for Shared hosting, Enterprise hosting, Reseller hosting, and Virtual private servers, as well as the ability to register a domain name.
StableHost is a team of roughly 10 people who deeply care about your website and your needs. They treat each customer with the utmost respect as they were our mother. You're not just a number to us, you're part of the StableHost family.
StableHost Coupon & Promo Codes on September 2023
StableHost offer 75% Off on all Shared Hosting! (Only from vncoupon.com)
With promo code: vncoupon75
=> Promo Link
StableHost is offering 30% OFF any NEW annual subscription for all VPS plans.
=> Promo Link
Take advantage of this limited time offer and save big in Spring! Code expires March 31st.
Use Promo Code SPRING21 at Checkout
US & CO Domains only $1.00 first year!
This month StableHost have a great offer for US & CO Domains, only $1.00 the first year!
Campaign Terms:
• Only new registrations, no renewals.
• This pricing is only for the first period.
• Unlimited registrations.
• Your orders must be paid for no later than 15/7 11.00 PM CET. (Or they will be deleted)
=> Order Link
1 – 50% OFF One Time Discount for Web Hosting 
2 – 50% OFF Recurring Discount on Web Hosting (For new registration and renew) (Annually Payment)
3 – 30% OFF One Time Discount for Reseller Hosting
4 – 30% OFF Recurring Discount for Reseller Hosting
5 – 15% OFF One Time Discount for VPS Hosting
StableHost Web Hosting Plans
STARTER

PRO

PLATINUM

4.95 USD per month
1 Domain
Unlimited Diskspace
Unlimited Bandwidth

8.95 USD per month
Unlimited Domain
Unlimited Diskspace
Unlimited Bandwidth

29.95 USD per month
Unlimited Domain
Unlimited Diskspace
Unlimited Bandwidth
VIP Support
Payment Methods
Visa, MasterCard, Discover, American Express.
PayPal
Network Information
Phoenix, Arizona
Test IPv4: 198.143.134.126
Test File: 10Mb
Chicago, Illinois
Test IPv4: 184.154.68.123
Test File: 10Mb
Amsterdam, Netherlands
Test IPv4: 198.20.117.227
Test File: 10Mb
Singapore
Test IPv4: 94.237.77.152
Test File: 10Mb
Sweden, Stockolm
Test IPv4: 212.16.185.46
Test File: 10Mb
Valencia, Spain
Test IPv4: 45.154.57.11
Test File: 10Mb
Frankfurt, Germany
Test IPv4: 94.237.88.91
Test File: 10Mb