StableHost Coupon & Promo Codes in January 2020 – 80% OFF for Web Hosting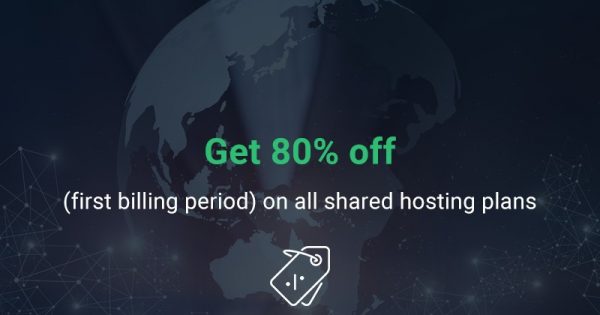 StableHost is a web-hosting provider, Based in Los Angeles, California . The services that they offers allow for Shared hosting, Enterprise hosting, Reseller hosting, and Virtual private servers, as well as the ability to register a domain name.
StableHost is a team of roughly 10 people who deeply care about your website and your needs. They treat each customer with the utmost respect as they were our mother. You're not just a number to us, you're part of the StableHost family.
StableHost Coupon & Promo Codes in January 2020
HOT – 80% off on all Shared Hosting Packages!
To celebrate the new year with a great offer! Between the 6 and 12 of January they offer 80% discount on all Shared Hosting plans for the first billing period.
Campaign Terms:
• Only new registrations, no renewals.
• This pricing is only for the first period.
• Unlimited registrations.
• Your orders must be paid for no later than 12/1 11.00 PM CET. (Or they will be deleted)
HOT – Register 5 TLD for FREE! (First year!)
This week – january 6-12 they have a great offer on .SE domains! – only $0.50 (first year) You save a total of $14.50 per domain name.
=> Order Link
1 – 50% OFF One Time Discount for Web Hosting 
2 – 50% OFF Recurring Discount on Web Hosting (For new registration and renew) (Annually Payment)
3 – 30% OFF One Time Discount for Reseller Hosting
4 – 30% OFF Recurring Discount for Reseller Hosting
5 – 15% OFF One Time Discount for VPS Hosting
StableHost Web Hosting Plans
STARTER

PRO

PLATINUM

4.95 USD per month
1 Domain
Unlimited Diskspace
Unlimited Bandwidth

8.95 USD per month
Unlimited Domain
Unlimited Diskspace
Unlimited Bandwidth

29.95 USD per month
Unlimited Domain
Unlimited Diskspace
Unlimited Bandwidth
VIP Support
Network Information
+ Phoenix, Arizona
+ Chicago, Illinois
+ Amsterdam, Netherlands
+ Singapore
Test IP & File: Click Here