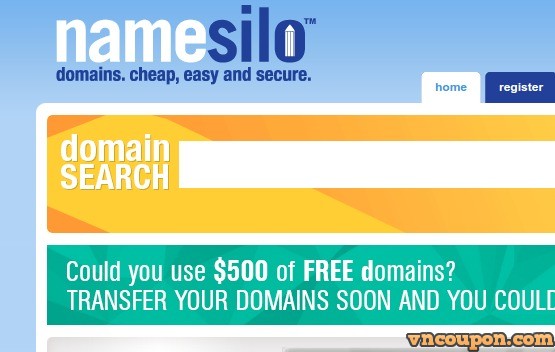 Namesilo make coupons, promotions and discounts available from time-to-time. No limits and or coupon. Register your domain
Note: You will receive FREE WHOIS privacy, domain parking, e-mail forwarding, domain defender with your order (for qualifying TLDs)
Coupon Code Terms
+ Most promotions and coupons do not apply to premium domains/TLDs.
+ Registration promotions likely result in higher renewal prices than the registration price
+ Most prices shown are retail prices and may not include further discounts per our Discount Program.
Namesilo Coupon Codes
$5.95 for new .COM registrations (both old and new customers)
$1 discount for any new registrations or transfers. (Only 1 used)
Namesilo Domain Promotions
They are currently running the following flash sales:
Take your shot online with the .Pics domain $1.99 first year! Order LinkReceive FREE WHOIS privacy, #email forwarding, domain defender, and more with your #domain purchase! And we now also offer hosting packages to build your entire #website including SSL protection & premium DNS.
They are currently running the following promotions:
=> Promo Link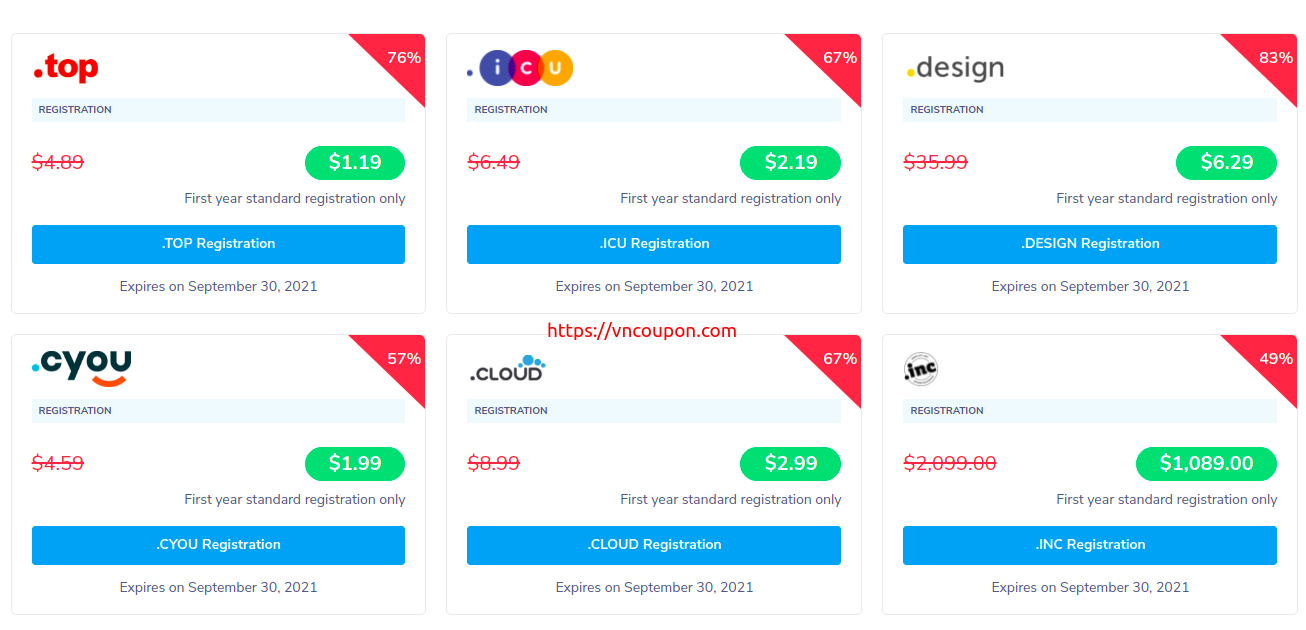 Domain Registrations Pricing
Their domain registration prices are listed below. Please remember that all add-ons such as WHOIS Privacy, Email Forwarding, Domain Defender Protection, Custom WHOIS Records and DNS Management are always 100% free!