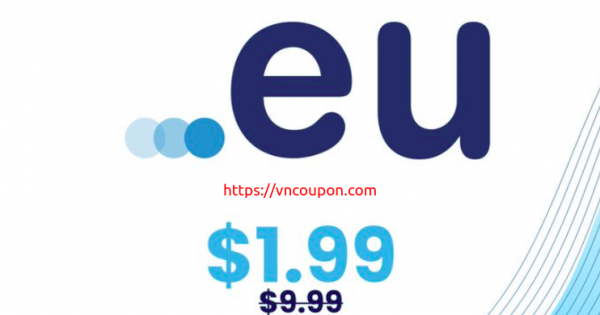 New flash sale just launched for .EU Domain! Get yours for only $1.99 at NameSilo! This promo applies to 1st year registrations only and will run until December 8, 2021!
=> [ Promo Link ]
.EU OVERVIEW
Grow your online presence with a trusted and recognized .eu domain name. A .eu domain name tells the world that your business and website are based in Europe. That's because .eu is the country code top-level domain (ccTLD) for the European Union. This means it's location-specific and you can only register a .eu domain if your business is in Europe. Well-known and trusted by European people, a .eu domain name is a great choice for any Europe-based business.
.EU FACTS, STATS & HISTORY
Join millions of European businesses by registering a .eu domain. The .eu domain extension has close to 4 million registrations and is managed by the European Registry for Internet Domains (EURid), which ensures that all .eu domains are registered by residents of the European Union, Iceland, Liechtenstein, or Norway. Launch your .eu website today and enjoy the established track record a .eu domain name has to offer.