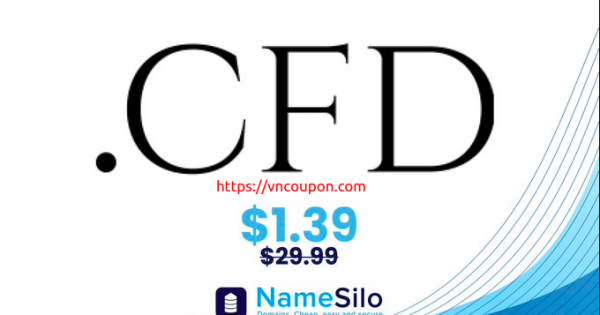 Get your .CFD domain name for only $1.39 (regular price $22.99) at NameSilo! Excited to announce that the renewal price for .CFD has also decreased to $8.59.
=> [ Promo Link ]
REGISTER YOUR .CFD DOMAIN
Be in touch with what's IN with a .CFD domain. The .CFD domain extension is tailored for the up and coming clothing and fashion design industry. This brandable top-level domain is perfect for fashion houses, modeling portfolios, or clothing designers. A .CFD domain name is a creative choice for future of reshaping the fashion couture and will establish your site to be an early adopter or industry leader. Enhancing your brand with .CFD will attract the new-age audience while being memorable with a short and direct extension. The .CFD domain works well with the wide range the clothing and fashion design world has to offer. Custom-make your website with a .CFD domain extension!