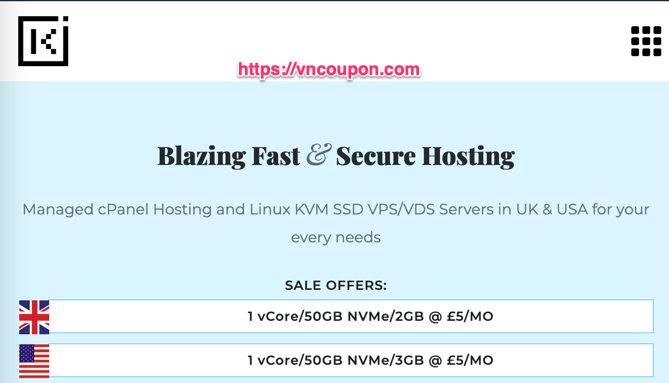 Kuroit September Offers – 10% OFF recurring lifetime on any VPS plan!
=> [ Promo Link ]
Updates:
1. Los Angeles restocked and we're expecting to provision more nodes in next 2 to 3 weeks.
2. Beast Premium Server provisioned in Frankfurt, Germany – AMD Ryzen 9 7950X3D + DDR5 ODECC.
3. Closure of Zurich, CH location
VPS Offers
Promocode: GIVEAWAY10
Use this promo to order new service and get 10% off.
Virtualisation: KVM
VPS CP: VirtFusion
VPS plans start from:
AVA-1 | 15GB Disk – 1vCore – 1GB RAM
1 vCore
1GB RAM
15GB SSD/NVMe Disk Space
1TB Bandwidth
1Gbps Network Uplink
DDoS Protected (Different for each location)
Price: £3.00GBP/mo – £2.70GBP/mo with promocode
**AVA-2 | 25GB Disk – 1vCore – 2GB RAM**
1 vCore
2GB RAM
25GB SSD/NVMe Disk Space
2TB Bandwidth
1Gbps Network Uplink
DDoS Protected (Different for each location)
Price: £5.00GBP/mo – £4.50GBP/mo with promocode
Dedicated Server Offers
35% OFF on Dedicated Servers! Promo: DEDI35
Intel Xeon E3-1240 v6 @ 3.70GHz
64GB DDR4 ECC RAM
500GB SSD
1 IPv4 Address & IPv6 /64 Subnet
10TB Bandwidth @ 1Gbps Uplink – 20TB with offer!
West Midlands, UK
Price with Promo: £55.25 GBP/mo
Intel Xeon E3-1240 v6 @ 3.70GHz
64GB DDR4 ECC RAM
2 x 1TB SSD
1 IPv4 Address & IPv6 /64 Subnet
10TB Bandwidth @ 1Gbps Uplink – 20TB with offer!
West Midlands, UK
Price with Promo: £65.00 GBP/mo
View all dedicated servers here: https://my.kuroit.com/store/dedicated-servers
London, UK VPS Offer – 1GBP Per 1GB RAM – Virtualizor
Clearance: AVA-3 | 50GB SSD – 2vCPU – 4GB RAM
Price: £4.00 GBP Monthly
Order Now
Clearance: AVA-4 | 75GB SSD – 3CPU – 6GB RAM
Price: £6.00 GBP Monthly
Order Now
Clearance: AVA-5 | 100GB SSD – 4CPU – 8GB RAM
Price: £8.00 GBP Monthly
Order Now
Netherlands Annual 10Gbps VPS Sale
2 vCore (Fair Usage)
4GB DDR4 RAM
30GB Disk Space
1 IPv4 Address & IPv6 /64 Subnet
10TB Bandwidth on 10Gbps uplink
Price: £24.00 GBP Annually
Network Information
London, UK – https://uk.lg.kuroit.com/ (10Gbps – limited availability)
Kettering, UK – https://kt-uk.lg.kuroit.com/ (10Gbps)
Redditch, UK – https://rd-uk.lg.kuroit.com/ (1Gbps)
Los Angeles, USA – https://us.lg.kuroit.com/ (10Gbps)
Phoenix, USA – https://az-us.lg.kuroit.com/ (10Gbps – limited availability)
Dallas, USA – https://tx-us.lg.kuroit.com/ (10Gbps)
Tampa, USA – https://fl-us.lg.kuroit.com/ (1Gbps)
Amsterdam, NL – https://nl.lg.kuroit.com/ (10Gbps)
Frankfurt, DE – https://de.lg.kuroit.com/ (1Gbps)
Zurich, CH – https://ch.lg.kuroit.com/ (1Gbps)
Singapore – https://sg.lg.kuroit.com/ (1Gbps)