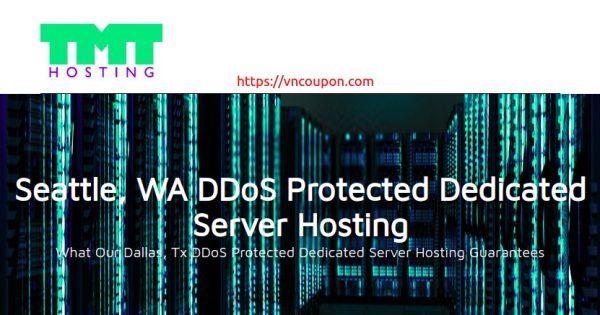 If you're an enterprise level business, a small business or even someone who needs a server or web hosting for personal use. TMT Hosting have a suitable Plan for you, TMT Hosting utilise high performance dedicated servers which are DDOS Protected to make sure yserver is online 99.9% of the time.
They offer 5% Recurring discount on DDoS Protected Dedicated Servers in Seattle & Dallas!
Please use coupon code: DEDICATED5OFF at checkout!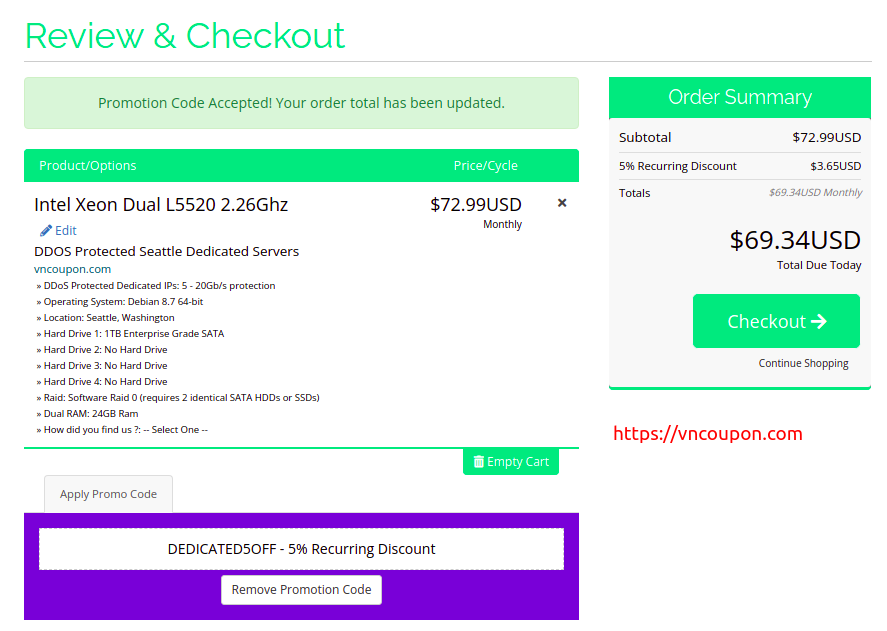 Seattle,Washington Located Servers
Intel Xeon Dual L5520 2.26Ghz
Intel Xeon Dual L5520 2.26Ghz
Intel Xeon Dual L5520 2.26Ghz
Intel Xeon E3-1270 v2 3.50 Ghz
Dallas, Texas Located Servers
Intel Xeon Dual L5520 2.26Ghz
Intel Xeon Dual L5520 2.26Ghz
Intel Xeon Dual L5520 2.26Ghz
Intel Xeon X3470 2.93GHz
London Dedicated Servers
Intel Xeon E3-1231v3 3.40 GHz
Intel Core i7-7700K 4.20 GHz
TMT Hosting Offers: 
Payment Information
They currently accept PayPal, Credit/Debit cards, Paysafecards, Crypto Currencies, Ali Pay & We Chat Pay
Network Information
Seattle Network
Dallas Network
London Network