Huawei Cloud – Free Cloud Server for first year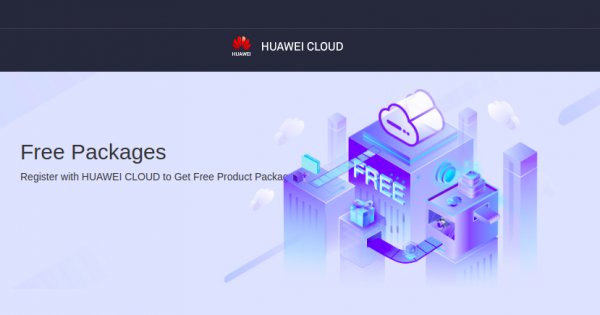 Huawei Cloud products (quite similar to AWS, Alibaba Cloud). They're offering free cloud server for first 12 months.
Register with HUAWEI CLOUD to Get Cloud Server for 12 months*
Flavor: s3.large.2
2 vCPU
4 GB RAM
Linux / Windows
Locations: Hong Kong, Bangkok, Singapore, and Johannesburg
Also Elastic IP, Elastic Volume 40GB, Document Database, SQL Server, Cloud backup and CDN services too – in that free tier (1500 free for 12 mo)
12-Month Free Packages

How to Get the Free Offers
Register an account with HUAWEI CLOUD.
Add account information and payment method.
Purchase desired resources to get the free offers.
Detailed Rules:
Users registering with HUAWEI CLOUD from August 26, 2019 14:00:00 GTM+08:00 to September 30, 2019 24:00:00 GTM+08:00 can receive 12-Month Free Packages.
12-Month Free Packages: available for 12 months from the date when you successfully register with HUAWEI CLOUD.
Always-Free Products: available for free to all registered HUAWEI CLOUD users.
Your use of the 12-Month Free Packages in any region will be counted. If a free package expires or the free quota is used up, HUAWEI CLOUD will charge you according to the standard prices listed on the official website. Click Billing > Free Packages to check your free packages.
HUAWEI CLOUD has the right to freeze or terminate your account if it is registered in maliciousness or if you use HUAWEI CLOUD resources for card theft, fraud, crypto-currency mining, or any other illegal purposes.