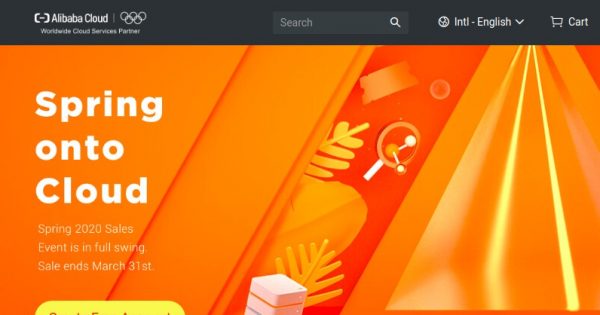 Alibaba Cloud sent us about their Spring 2020 Promotions
=> Get deal here (Sale ends March 31st)
There's up to $785 in coupons for new Alibaba Cloud users, plus some amazing deals on a wide range of Alibaba Cloud flagship products and services. If you'd like to put down a custom order in light of these sales due to complex business scenrios, contact us for a 1-on-1 consultation. Special rates are available, so act fast.
And that's not all! We've also got several seasonal offers on cloud services at unbeatable prices:
Get 30%-40% off your first purchase of Elastic Compute Service (ECS) or a starter package of just $2.50 a month;
Database products are up to 80% off, or can be purchased for $1 for 6 months;
Enjoy an exclusive 10% off on Data Transfer Plan and 20% off Elastic IP, along with several other deals on our core products and services.
Spring Sales Coupons
$785 in coupons for new users
$780 in coupons for paying users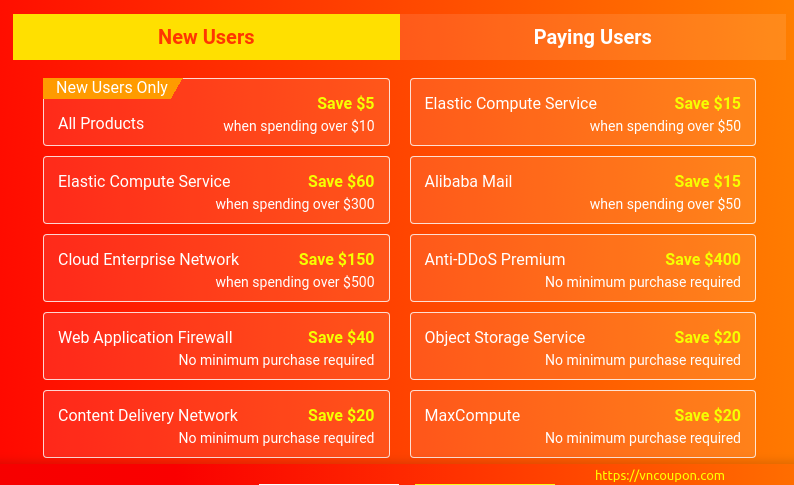 Spring Deals for ECS Cloud Server
Alibaba Cloud Elastic Compute Service (ECS) provides fast memory and the latest Intel CPUs to help you to power your cloud applications and achieve faster results with low latency. All ECS instances come with Anti-DDoS protection to safeguard your data and applications from DDoS and Trojan attacks.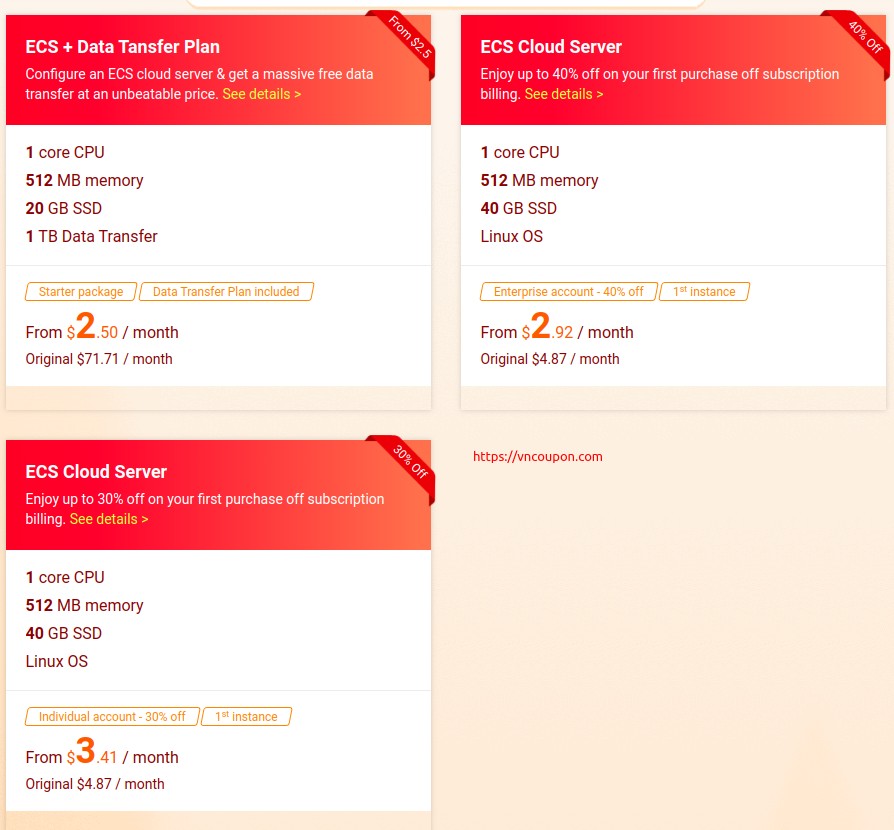 And more deals….