HostSlick – Dedicated Server Specials from €35/month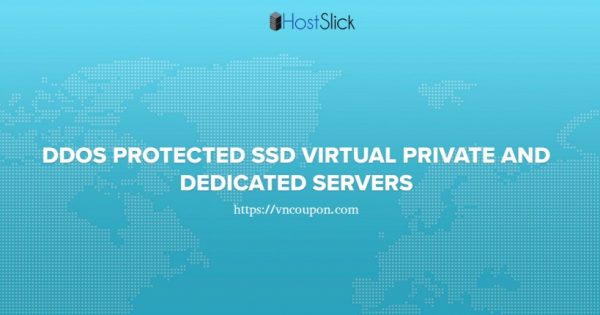 HostSlick offers some Dedicated Server Specials in Netherlands!
ALL DEALS ARE LIMITED IN STOCK AND WILL PROBABLY NOT BE RE-STOCKED!
Premium Hardware by Hewlett Packard Enterprise. Serving you only with the best together with our own Network AS208046. All include Free complimentary 100Gbps Layer3/4 DDoS Protection. Network Equipment consists of market-leading Juniper and Cisco.
Black Friday Dedicated Server Specials
Black Friday 2020 Dedi I
Black Friday 2020 Dedi II
Other Dedicated Servers (on-site here) receive 35% recurring. Coupon: BF2020-DED
Dedicated Server Specials
Setup within same day if Autp-Setup should fail
-(Coupons only apply for EURO Currency!)
– For EU Customers, prices include VAT
-All Discounts are recurring!
Xeon E5-2643-V1-8GB-480SSD (NEW)
Intel Xeon E5-1650-V3-8GB-480GBSSD (NEW)
Xeon E5-2640-V1-16GB-2x480SSD (NEW)
Intel Xeon Xeon E5-2620-V3-16GB-2x480GBSSD (NEW)
All other deals on Website: 13.37% recurring discount.
COUPON: 1YJ8UXEQ2Y
Dedicated Server Intel Xeon E5-1650-V3-8GB-480GBSSD Specifications
Dedicated Server Intel Xeon E5-2680-V3-64GB-2x1TBSSD Specifications
They currently accept PayPal, all major credit and debit cards, Bitcoin, wire transfer, Payza and Paysafecard via ticket.
+ OpenVZ &KVM VPS deals starting from $13.99/year => Click Here
All other VPS deals onsite here
25% recurring discount on monthly payment term.
Coupon: XH0RS4IIL2
40% recurring discount on all other payment terms.
Coupon: FECH38GYMT
Why HostSlick?
– Fastest SSDs with any Dedicated
– Easy-to-use Control Panel which also allows our clients to re-sell Dedicated servers.
– Wide range of Payment methods accepted
– Complimentary 100Gbps Corero SmartWalls DDoS Protection with any Dedicated!
– Additional IPs on request at anytime!
– Own Hardware, Network. We are not resellers!
– Network based on industry leading Juniper Equipment
– All Dedicated servers include IPMI/ILO4/… Full control over your Server!
– Support On-Site 24×7
– Free IP Announcements (Have a IP range? We will announce it with NO FEE on our Router and ASN!)
Network Information
Datacenter: Lelystad, Netherlands (Alticom Media Tower)
+ Test File: 5.253.86.28/100mb.test
+ Ping IP: 5.253.86.28