HostSlick – OpenVZ &KVM VPS deals starting from $13.99/year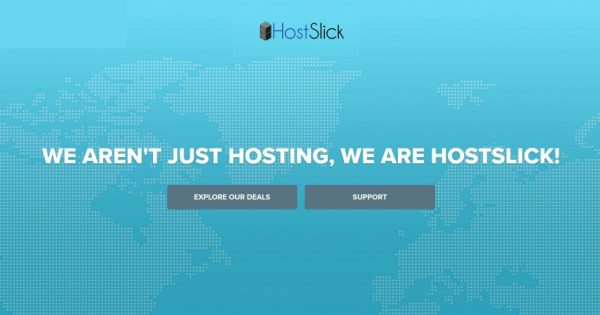 HostSlick has a simple aim. They provide high quality servers but keep prices down. They have networks in both Milan, IT and London, UK and have an average ticket response time of around 25-45 minutes at most.
Why HostSlick?
All Nodes with Intel XEON E3, E5 or better and RAID10 arrays
SSDs. No HDs.
Easy-to-use Control Panels: cPanel, Virtualizor and SolusVM
Flexibility – You can upgrade/downgrade anytime. Custom quotes possible
Wide range of Payment methods accepted: PayPal, Credit Card, Bitcoin and more!
Up to 1,6 Tbps DDos Protection by Voxility (NL) and 100Gbps Corero SmartWalls (UK). A,, Services with DDoS Protection!
Additional IPs on request at anytime!
They colocate with Datacenters and own all Hardware.
HostSlick Coupon Codes
Want a monthly deal?
55% recurring Discount on all Regular Plans using coupon: 04AMERICA07
HostSlick Offers
OPENVZ Independence Day Special (HOT)
2 Core (E5-2650v2)
6GB RAM
75 GB SSD,
5TB Traffic
1Gbps Port
Voxility DDoS Protection
Netherlands
1x IPv4
INCLUDES DOMAIN REGISTRATION (recurring, not only first year!)
$39.99/year
SPECIAL I
1 Core (E5-2650v2)
512MB RAM
20 GB SSD,
250 GB Traffic
1Gbps Port
Voxility DDoS Protection
Netherlands
1x IPv4
SPECIAL II
1 Core (E5-2650v2)
1GB RAM
35 GB SSD,
500 GB Traffic
1Gbps Port
Voxility DDoS Protection
Netherlands
1x IPv4
SPECIAL III
2 Core (E5-2650v2)
2GB RAM
50 GB SSD,
1TB Traffic
1Gbps Port
Voxility DDoS Protection
Netherlands
1x IPv4
SPECIAL IV
2 Core (E5-2650v2)
4GB RAM
75 GB SSD,
5TB Traffic
1Gbps Port
Voxility DDoS Protection
Netherlands
1x IPv4
Network Information
Datacenter: Lelystad, Netherlands (Media Tower)
Ping IP: 5.253.86.3
Test: http://5.253.86.3/100MB.bin