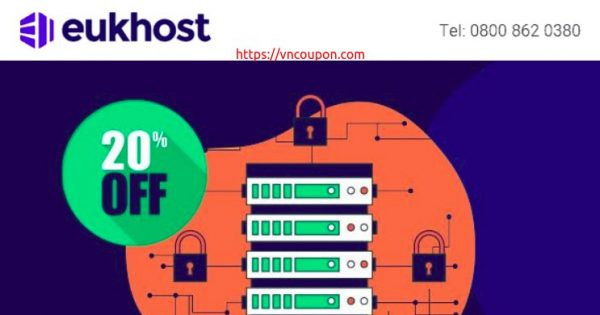 Today, eUKhost sent to VN Coupon their offers on May, 2021. Get 20% Off Managed Dedicated Servers range in the UK. This discount applies on all dedicated servers and custom configurations!
Use Coupon Code: SERVER20OFF until 31st May 2021.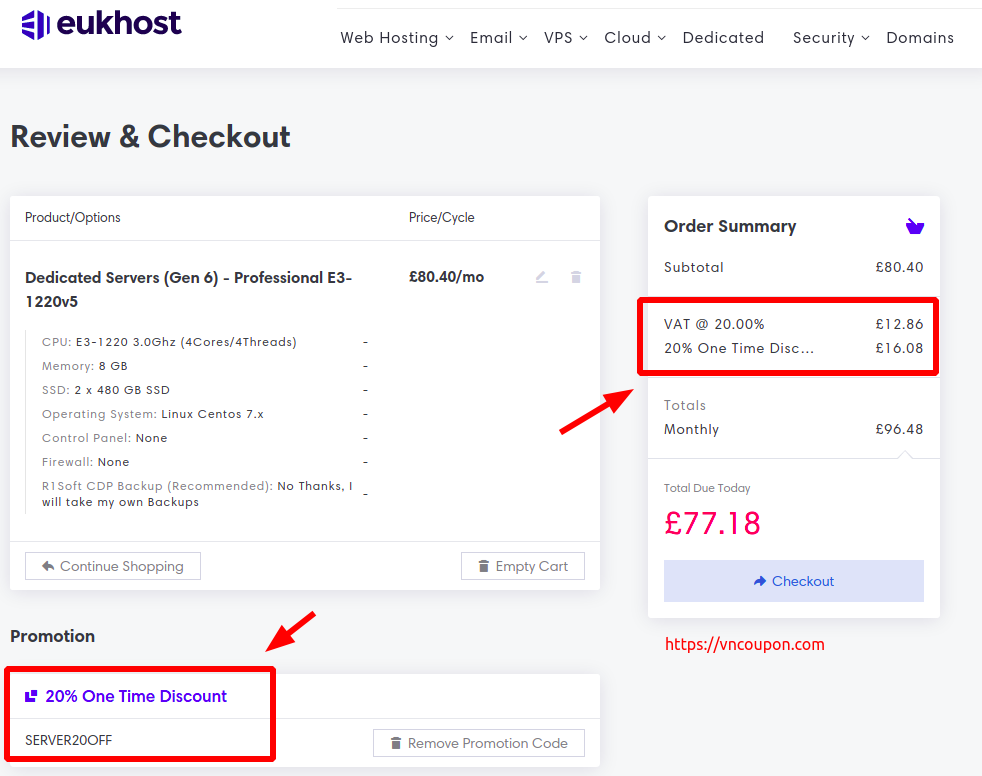 About eUKhost
We are a fully-managed web hosting provider and were among the first companies in Europe to offer fully automated web hosting solutions. We continue to lead the market through the constant development of our proprietary web hosting technologies.
Managed Dedicated Server Hosting Plans
24×7 Pro Support
Proactive Monitoring
The Managed Difference
Windows or Linux
Intel Xeon Processors
Lightning-Fast Storage
Next-gen Firewall
Dedicated server IPv4 IP address
=> [ Order Link ]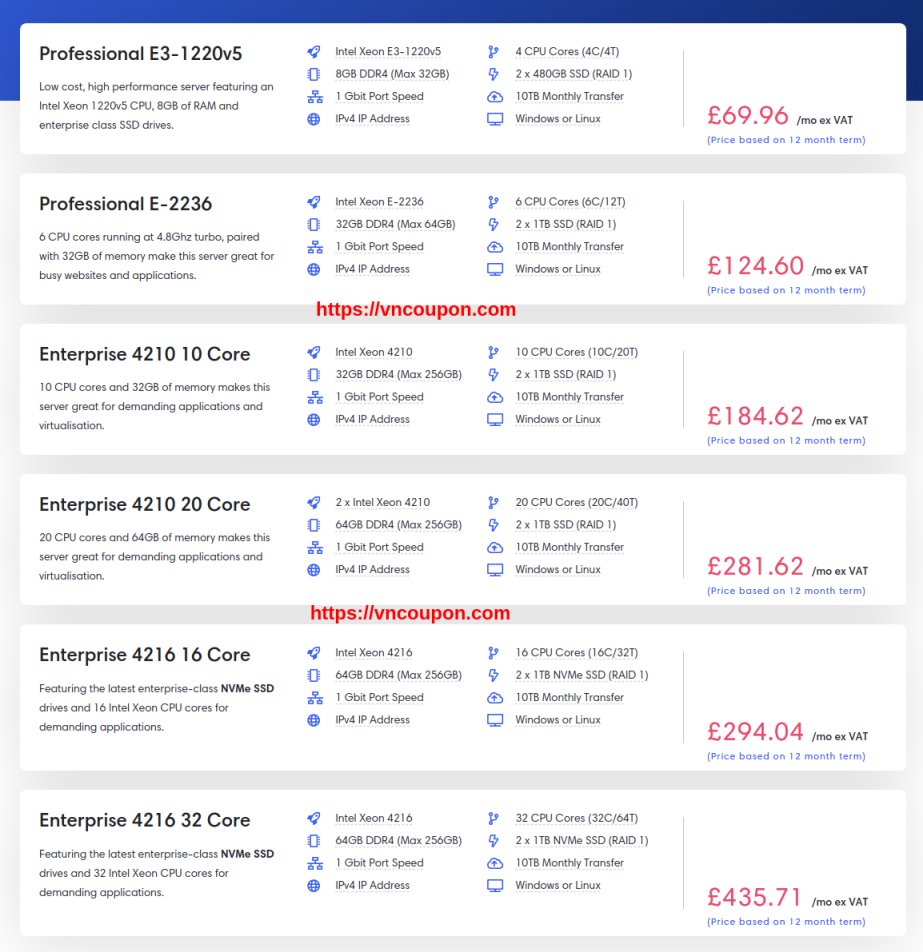 Payment Information
They accept Credit/Debit Card, PayPal & Bank Transfer
What's the difference between VPS and Dedicated Hosting?
The key difference between a VPS and dedicated hosting is size and performance. With a dedicated server, you get an entire physical server solely for your own use, providing enormous storage and blistering performance. A VPS is a miniature version of a dedicated server. These are built using virtualisation technology that creates a series of virtual private servers on a single physical server.
VPS hosting is a solution that sits midway between shared and dedicated hosting.
eUKhost's Reviews
From Trustpilot

From Google's Users