[Summer Sale] DediPath – Dedicated Server Offers – Huge RAM! Unmetered Bandwidth!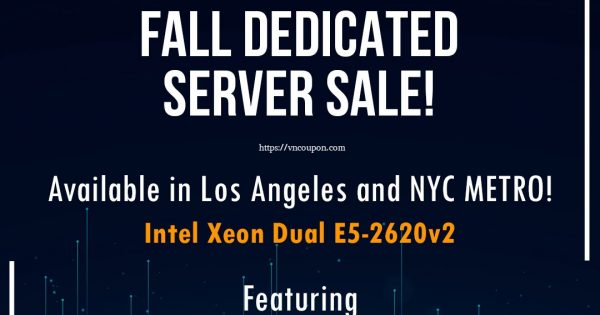 DediPath sent us some dedicated server offers!
DediPath is a provider of infrastructure as a service (IaaS) with extensive experience in enterprise IT, managed services, and colocation, DediPath's founders are focused on creating a strong brand that is focused on providing the best service and support at a highly competitive price.
Unmetered Dedicated Server Sale
Features:
* Reinstall Your Operating System From Our Control Panel
* Reboot Server From Control Panel
* DDoS Protection
* Free IPMI
* Reverse DNS Available (On Request)
* IPv6(On Request)
Intel Xeon E3-1240v2 – 240GB SSD or 2TB HDD – Sale
Intel Xeon Dual E5-2620 – 32GB RAM – Los Angeles
Fall Dedicated Server Sale
Intel Xeon Dual E5-2620v2
Intel Xeon Dual E5-2620v2
Network Information
Los Angeles, CA Looking Glass: http://lg.lax.dedicontrol.com/
Los Angeles Network Includes:
*China Telecom
*China Mobile
*Internap Performance IP Mix
*Telia
*Century Link
*Verizon
*Comcast
*AT&T
*NTT
*Zayo
*Cogent
NYC Metro Looking Glass: http://lg.dc03.dedicontrol.com/
NYC Metro Network Includes::
*INAP Performance IP Mix
*Verizon
*Zayo
*Telia
*Century Link
*NTT
*Comcast
Jacksonville, FL Looking Glass: http://lg.dc08.dedicontrol.com/
Jacksonville, FL Network Includes::
*Hurricane Electric
*Cogent
*Seaborn