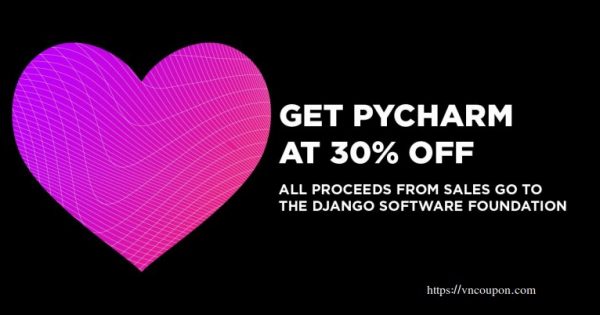 You can effectively contribute to Django by purchasing an Individual PyCharm Professional annual subscription with a 30% discount. It's very simple:
On the check-out page, click "Have a discount code?" and enter this 30% discount promo code:
IGIVETODJANGO2022
Again, all proceeds from this promotion code will go to the DSF fundraising campaign 2022 – not just the profits, but the entire purchase amount. This campaign will help the DSF maintain the healthy state of the Django project and continue contributing to their various outreach programs.
=> [ Get Pycharm Here ]
About the campaign
It has already started and will last until June 20, 2022.
You can purchase a new annual individual license for PyCharm Professional Edition at 30% OFF.
The full proceeds of your purchase will be donated to the DSF.
PyCharm for Django Developers
Django is the web framework for perfectionists with deadlines, and PyCharm Pro is here to help Django developers get their work done faster and with less effort. In this webinar, Paul Everitt, the developer advocate for PyCharm, goes through multiple tips that will make your Django development even more enjoyable.
The success of the Django/PyCharm fundraiser
With the previous iterations, JetBrains raised over $140,000 for the Django Software Foundation. These donations have made the further development of Django possible, as the Django Fellowship Program contracts developers to work on core Django features. Help make Django even better by participating in this initiative!