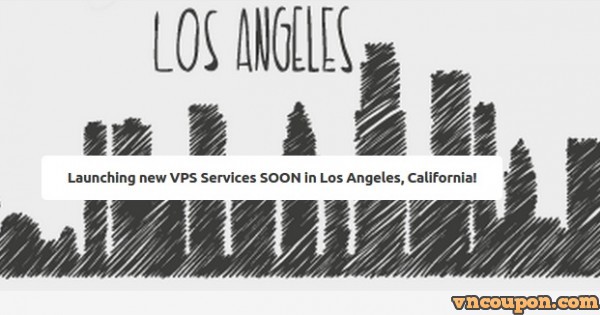 Crissic Solutions is happy to announce that we are heading back to Los Angeles, California, USA. We have signed a multiple year agreement with Quadranet, a popular West Coast datacenter provider with a 250 gigabit+ network.
LOS ANGELES IS HERE! Our newest datacenter is here! We have finally added in a West Coast location, via QuadraNet in Los Angeles, California. Quadranet offers fantastic connectivity to the Asia region and United States, as well as offers native IPv6.
Our Hardware – Our OpenVZ HDD node specification is Dell branded enterprise Dual X5650 CPUs (Hex Core 2.66Ghz), 48GB of memory and 6 2.5″ 7200 RPM Drives.
Unmetered Inbound Bandwidth standard with all of our packages!
—————————————————————-
OpenVZ HDD Plans
▐ OVZ256:
Cores: 2
Dedicated RAM: 256MB
vSwap: 256MB
Disk: 50GB HDD
Bandwidth: 750GB UNMETERED INBOUND
IPs: 1 IPv4 & 1 /64 IPv6 (additional IPs available)
Price: $10/year
——————————–
▐ OVZ512:
Cores: 3
Dedicated RAM: 512MB
vSwap: 512MB
Disk: 100GB HDD
Bandwidth: 2TB UNMETERED INBOUND
IPs: 1 IPv4 & 1 /64 IPv6 (additional IPs available)
Price: $2/month | $15/year
▐ OVZ1024:
Cores: 4
Dedicated RAM: 1024MB
vSwap: 1024MB
Disk: 150GB HDD
Bandwidth: 3TB UNMETERED INBOUND
IPs: 1 IPv4 & 1 /64 IPv6 (additional IPs available)
Price: $4/month