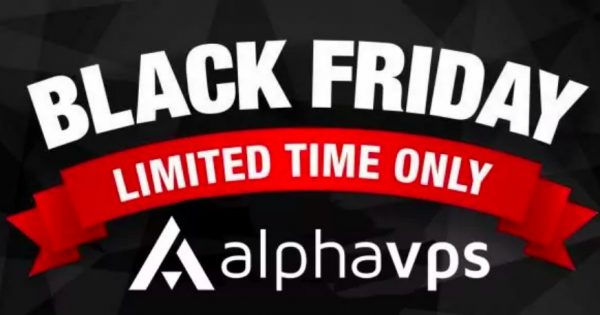 AlphaVPS happy to present you with our very special and limited in quantity plans for Black Friday 2020! Special RYZEN & Storage VPS from €15/Year – Flash DEALS for days!
Here's how they'll be doing it this year – below you will be able to find our first-ever, very special and very limited, AMD Ryzen KVM VPS with super-fast NVMe storage! In addition to that – we'll be doing flash sales in this thread throughout the whole Black Friday weekend (From Friday to Monday including) on Dedicated Servers, OpenVZ 7 VPS and KVMs in all of available locations! Flash sales will feature very limited stock, so be quick!
Back Friday Flash Sales
Cheap Small KVM VPS
512 MB Dedicated RAM
5GB SSD
150GB Bandwith
1 Shared CPU Core
1Gbps Port
1 IPv4 IP
/64 of IPv6
BG , DE and UK
€4.99/y
KVM Ryzen VPS with NVMe
All of the Ryzen KVM's come with:
Shared CPU Cores
1x IPv4
/64 of IPv6
1Gbit/s network port
Non-upgradeable, due to the low stock and density of the nodes. Buy carefully! 
Ryzen-based VPS in Los Angeles and Sofia, Bulgaria. Pure NVMe storage and wicked-fast CPU performance on outstanding value!
KVM RAID60 HDD Storage VPS
About AlphaVPS
AlphaVPS is a leading IaaS provider in Europe, offering cheap VPS, KVM VPS, Dedicated Servers, Colocation, Connectivity, and custom solutions out of 5 worldwide locations. Operating since 2013 and based out of Europe. Our offices are located in Sofia, Bulgaria. We are staffed around the clock and our team is fully in-house with zero outsourcing. We run our network under AS203380, own our hardware and our Sofia office is located inside the Telepoint DataCenter in our flagship Sofia location, just above our equipment. Our company name is DA International Group Ltd. and we are an EU, VAT-registered company.
Network Information