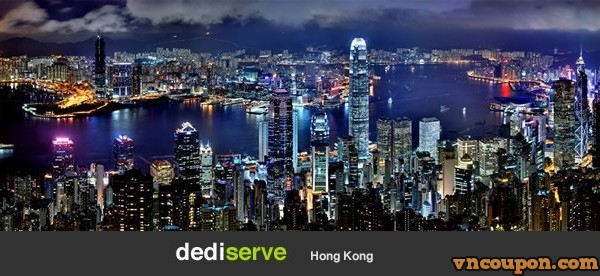 I received a email from Dediserve about their new promotion.
As part of our ongoing expansion into Asia, and hot on the heels of our  recent launch in Asia of our Singapore cloud, we have now launched of our new Hong Kong platform.

Based in the equinix facility which is the leading regional Internet Exchange, this will provide our customers with access to one of the most carrier-dense network hubs in Hong Kong. For clients wishing to access the enormous Chinese market, this is the cloud of choice.

To celebrate the launch of our new Hong Kong platform and as we do to celebrate every new launch we are offering an incredible
50% RECURRING for Life! (Expired)
discount on this platform until 1700GMT, Friday the 24th of July 2015.
Included at no additional charge – per server you build:
250Mbps Uplinks, Free 1Gbps Private LAN, Storage LAN & Firewalls
1.5TB Outbound transfer per GB of RAM
Snapshot Backup and Custom Template Engine
24 / 7 / 365 Comprehensive Support
Permanent KVM console to all servers
Global AnyCast DNS Platform
Comprehensive API, iOS and Android Apps