Webh.pl – Special 1GB RAM KVM VPS in Poland only $35/Year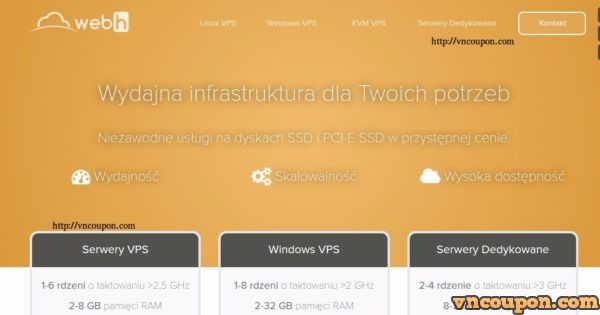 Webh.pl is polish company founded in 2007. They offer OpenVZ, KVM and Windows VPS servers, and also dedicated servers in Poland.
Special KVM VPS
KVM VPS – 1 Xeon E5 Core
1GB RAM
1 IPv4 address
10GB SSD storage
100GB transfer on 100Mbps port (after that, limited to 10Mbps)
Automatical snapshot backup
Ability to upload and mount your own ISO using our control panel
Location: Lodz, Poland
Price per year: 144PLN -> ~35USD (after 1 year you will get extra 20% discount, after 2 years – 25%, after 3 years+ – 30%)
You can pay by PayU, PayPal or using Wire Transfer.
+ Test IP: 194.28.50.1