HostDoc Special VPS – 4vCores / 2GB RAM Only £20/Year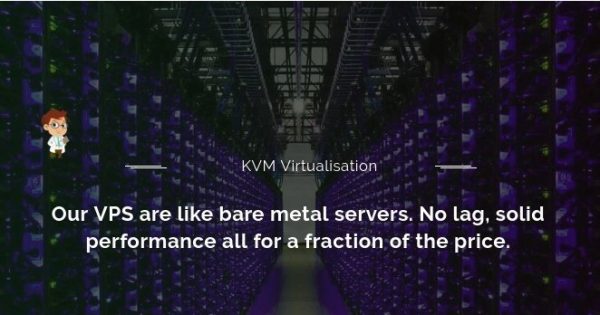 HostDoc Hosting was formed to provide excellence in performance hosting and transparancy of services offered. Their support is friendly, available 24/7 and go the extra mile to ensure your needs are met and handled as you'd expect.
Special VPS Plans
These deals are limited and rare. Grab them now!
4vCores
2GB RAM
30GB HDD or 20GB SSD or 15GB NVMe Storage
1TB Traffic
From Only £20/y
Order UK HDD
Order UK NVMe
Order France HDD
Order France NVMe
Order Arizona HDD
Order Arizona SSD
Order Dallas HDD
Order Dallas NVMe
Order LA HDD
Order LA NVMe (Ryzen) (Core i9)
Order Kansas City HDD
Order Kansas City SSD