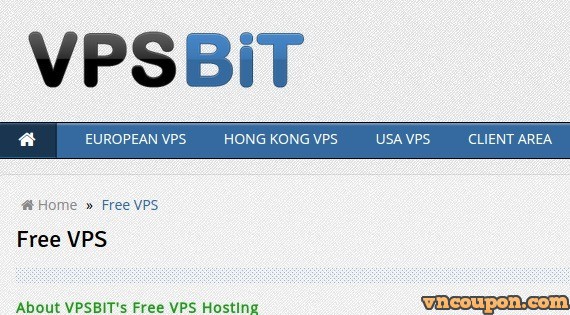 VPSBiT.com's free VPS is now back in stock.
Their free VPS offer.
Virtualizor: Citrix XenServer
vCPU: 1 vCore
RAM: 512MB
HDD: 10GB SATA
OS: Your choice of Linux Distros including Centos/Ubuntu/Debian and more..
IPv4: 1 Address
Data Transfer: 100GB
Network: 10MBit Port
Backups: NONE! – Please ensure you make your own backups
Datacenter: Lithuania, and USA (coming soon)
VPSBiT offer a limited number of free VPS every month in our US and EU locations. The offer may end at any time so don't wait too long to get yours! To sign up for our free VPS services, you will need to use CarrotPay and claim your free SiteCoins.
About Free VPS Terms: http://vpsbit.com/free-vps.php
If you are happy with the terms and wish to sign up, just open a ticket here.