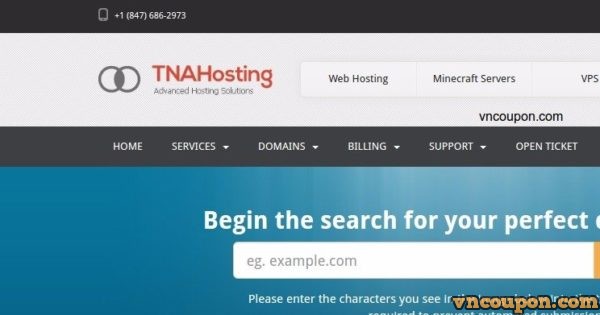 TNAHosting is a fairly hosting provider located in the United States whose goal is to provide our customers with reliable and affordable servers. They provide the services you need to make your online presence known. They will work with you to get your new website online and expand with you as your website grows.
Today they have some offers. One with plenty of RAM in Chicago, and a low end box in Atlanta.
Note: Virtual servers are setup instantly after payment. Dedicated servers are setup within 2-4 business days.
OpenVZ Special Offers
6GB New Year OpenVZ
4GB SSD OpenVZ 
1GB SSD OpenVZ 
Special KVM VPS Plans
1GB SSD KVM
2GB SSD KVM
4GB SSD KVM
8GB SSD KVM
They accept PayPal, Major Credit/Debit Cards (Stripe), and Bitcoin.
$5/Year Cpanel Hosting => Click Here
Network Information
Chicago
+ Looking Glass: http://lg.chi.tnahosting.net/
Atlanta
+ Test IPv4: 170.75.152.134