[Flash Sale] SupremeVPS – 4GB RAM Special KVM VPS only $40/Year – SSD Powered!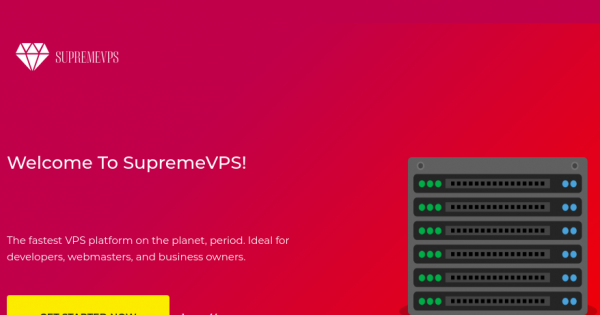 SupremeVPS – They have a 4GB KVM VPS FLASH SALE for you this weekend! They wanted to give you some savings and still be able to provide you with the fastest VPS platform on the planet. Their servers are powered by datacenter-grade SSD drives, providing you with the highest level of performance possible.
Here are the details on the sale, please check out the details and then use the custom link in this email to place your order!
Flash Sale Plan
4GB KVM VPS
4 CPU's
4096MB RAM
40GB SSD Space
10TB Bandwidth
1Gbps Port
KVM Virtulization (Docker Supported)
Server Location: Los Angeles
Sale Price: $40/year
They will keep the above link open through Sunday, so be sure to order before the weekend is over!
They accept PayPal, Credit Cards, Bitcoin, Litecoin and Ethereum
* Cloud SSD VPS Resource Pools from $19/Year => Click Here
Network Information
Los Angeles, California (530 W. 6th St. Datacenter Facility)
Test IPv4: 107.175.180.6
Test file: http://107.175.180.6/1000MB.test