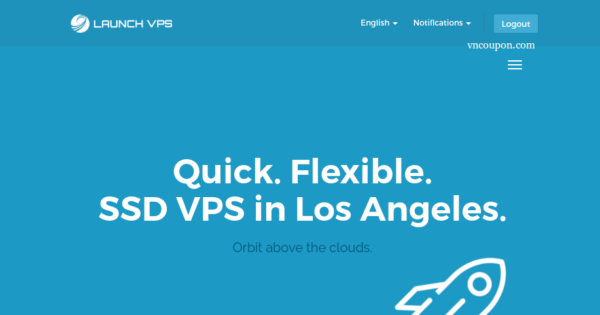 LAUNCH VPS – Get Started with a Special Offer – Limited time!
The same great service and performance you expect from LAUNCH VPS, with even more features:
ZFS Backed SSD RAID Arrays – Now allowing LXC snapshots!
Noction Intelligent Routing Platform Enabled
3Gbps Detect & Mitigate VEST DDoS Protection – Included at no cost!
Now for the special introductory offer… Save 20% for the life of your service by using promo code LAX20 until November 1st on any KVM or LXC VPS purchase!
LXC Plans
1 GB LXC
1 GB DDR4 RAM
1 Intel E5 CPU
20 GB RAID-10 SSD
500 Mbps Bandwidth
1 TB Transfer
1 IPv4
/64 IPv6
$3.00/month
2 GB LXC
2 GB DDR4 RAM
2 Intel E5 CPU
30 GB RAID-10 SSD
500 Mbps Bandwidth
2 TB Transfer
1 IPv4
/64 IPv6
$6.00/month
KVM Plans
1 GB KVM
1 GB DDR4 RAM
1 Intel E5 CPU
20 GB RAID-10 SSD
500 Mbps Bandwidth
1 TB Transfer
1 IPv4
/64 IPv6
$4.00/month
2 GB KVM
2 GB DDR4 RAM
2 Intel E5 CPU
30 GB RAID-10 SSD
500 Mbps Bandwidth
2 TB Transfer
1 IPv4
/64 IPv6
$8.00/month
Special VPS Offers from  LAUNCH VPS: Click Here
Test IPs and File Downloads