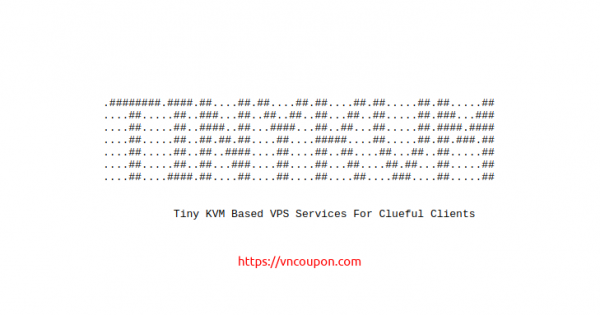 TinyKVM is a specially discounted service provided by RAM Host. For over 10 years, they have been providing quality virtual dedicated servers for people on a budget.
All VM's are hosted on Intel Xeon enterprise grade server hardware.
About RAM Host
We offer reliable, affordable, and custom Linux hosting solutions with plans for everybody. Designed from the ground up, our hosting systems permit a wide range of flexbility, while at the same time being very secure. Whether you are a beginner looking for a simple shared hosting account on a server managed by us, or an experienced professional who wants root administrator access on your own virtual dedicated server, we have the solution for you. We own all our hardware and operate our servers under the highest standards of security and performance to ensure you receive a high quality of service and ensure your sites are up and loading fast and you and your users have a positive experience.
KVM Special Plans
KVM-Powered Virtual Private Servers.
256 MB Dedicated RAM
7 GB Dedicated Disk Space
200 GB Transfer on our multihomed premium bandwidth blend
Gigabit (1000mbps) Network Port
1 CPU Core – Intel Xeon System
Run your own kernel
Out of band VNC KVMoIP console
Out of band rebooter
Native IPv6 support (/112 (65,536 IP's) included)
Static IPv4 address included
DNS Hosting included
OS support: Arch, CentOS, Debian, FreeBSD, OpenBSD, Gentoo, Ubuntu, and more.
Hosted in Los Angeles and Dallas. By default, service is provisioned at the first available location. If you would like to request a specific location, please submit a ticket after placing your order.
Network Information
+ Los Angeles: 199.180.254.1
+ Dallas: 199.180.249.1